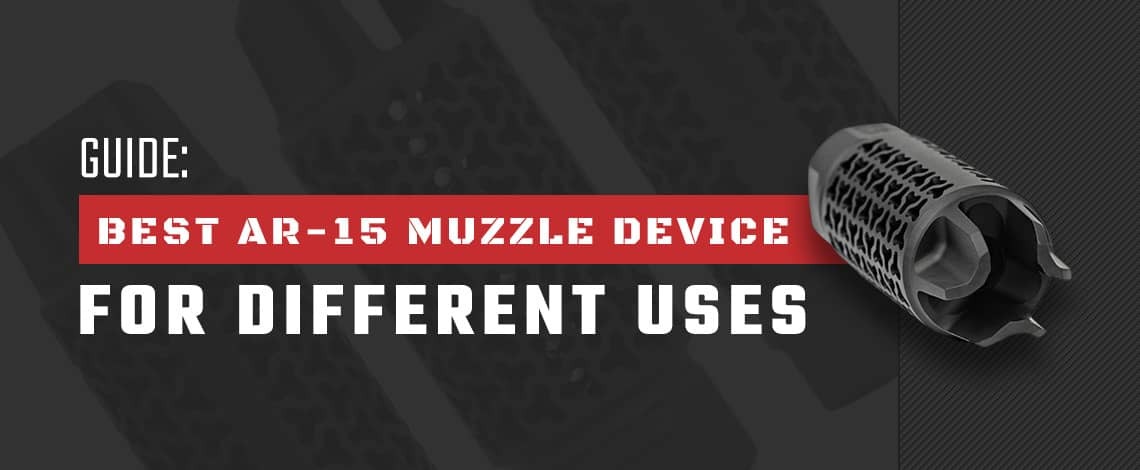 Your AR-15 is a versatile firearm with many opportunities for upgrades and customization. Taking advantage of this potential by adding a muzzle device is a great way to get the best possible performance from your AR-15. A muzzle device connects to the end of your firearm's barrel and redirects the propellant gases to accomplish goals such as reducing muzzle rise and recoil.
In this guide, we break down the different types of muzzle devices and their uses to help you decide which one's best for your needs.
Why Purchase Your Muzzle Device From Wing Tactical?
At Wing Tactical, we're firearm enthusiasts, and we have an incredible selection of products for the AR-15. We can help you find the best muzzle device for your intended use to give you an edge on the competition. We don't sell anything we wouldn't put on our own firearms, so you can trust the quality of our products.
When you shop our online inventory, you'll find some of the best AR-15 muzzle devices on the market. We carry designs from top manufacturers like Strike Industries and Precision Armament at competitive prices to give you the best value for your purchase.
We also pride ourselves on providing outstanding customer service that you won't get elsewhere. We give you perks like next-day shipping on all orders so you can get out on the range sooner. We also offer 30-day, hassle-free returns with a full refund so you can rest assured you'll end up with the right gear to improve your shooting experience.
Buy Top-Quality Muzzle Devices From Wing Tactical Today
Browse our selection of AR-15 muzzle devices today or get in touch with our team to learn more about our products.