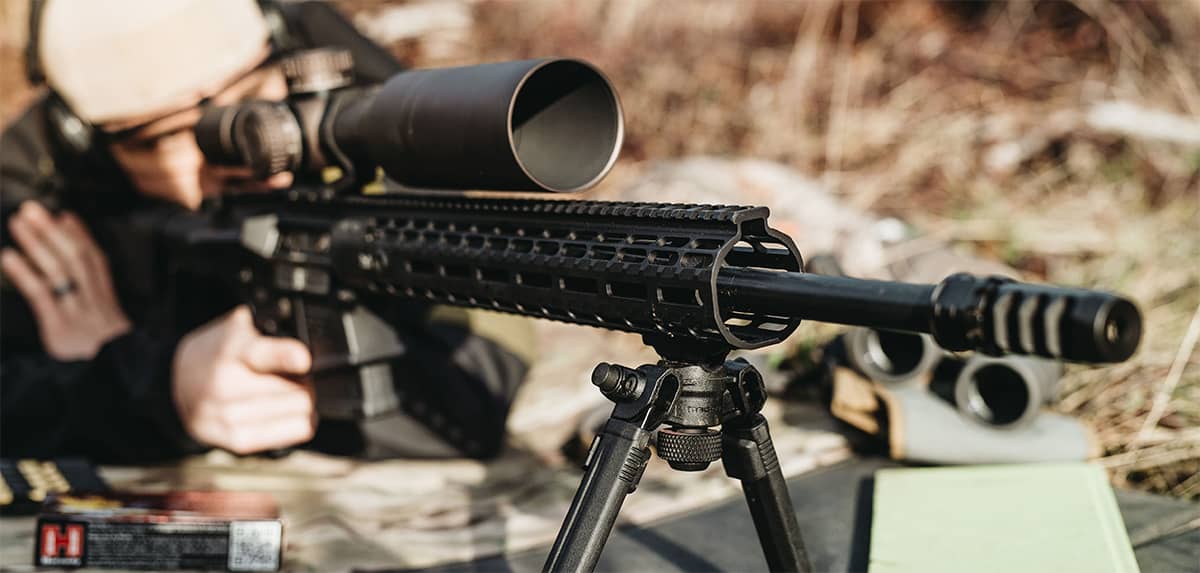 Bipods
When you are shooting a distant target from a steady position, having extra stability on your rifle can make a lot of difference. If you are into long-range shooting, your rifle setup is incomplete without a high-quality bipod.
What To Look for When Buying a Bipod?
Purpose
The first thing to consider when buying a bipod is its purpose. Depending on the type of shooting you intend to do and your rifle, different bipods may be more suitable for you. For instance, if you are going to be shooting from a prone position, with the bipod resting on the ground, you'll want something with solid spike feet. Suppose you want a lightweight bipod for a rifle that you use for both quick and long to medium range shooting. In that case, you can get bipod fore grips, which offer excellent stability when moving around and firing from a stationary position.
Materials
You should ensure that the bipod you get is made from sturdy materials. Mostly, bipods are made of aluminum, steel, or in some cases, a polymer. Depending on the materials used in their construction, the weight, price, and functionality of bipods can be different.
Adjustable Leg Length
You should look for a bipod that allows you to easily adjust the length of the bipod legs so that you can use it on uneven terrain and keep your rifle stable.
Mounting System
Most bipods mount onto rifles using a Picatinny rail or M-LOK slots.