Stocks & Accessories
Things to Consider When Choosing an AR-15 Stock
Whether you choose to modify a factory built rifle or build a new AR-15 system from the ground up, there are a lot of decisions to make about which components might best suit your needs. Do you need a super light competition rifle? Do you want to rely on easy to find Mil-Spec components, or will you lean toward parts that have been carefully redesigned by companies who have a special focus on one thing? Maybe you want to stick with off the rack components and accessories that are available anytime, or can you wait for that AR-15 tactical stock that's out of stock right now?
Sometimes an armorer can get so excited about the little things (Where can I trim another half-ounce off the weight of this build? Can I get that button extension in red, or does it only come in black anodized?) that we miss a really big piece of the picture. What is the perfect stock for my build?

How Do I Pick The Right AR Buttstock for My AR-15?
A great many of the discussions on this topic might revolve around which manufacturer or type of AR-15 stock is better. Some of those arguments begin like this: Which is better for tactical shooters the AR-15 fixed stock or the AR-15 collapsible stock? Who makes the better AR collapsible stock Mission First Tactical or Magpul? Those questions can bring about some really exciting, intense and spirited arguments, but they really don't mean much in the end.
What really matters is your preference as a shooter and armorer and the intended use of the finished piece. You have decisions to make. You can choose your stock and accessories in colors to match or contrast against your receiver. Will you use the finished piece for competition, tactical use or home protection? Are you the only shooter who will handle this firearm? Do you want to use all Mil-Spec parts or are you comfortable with commercial adaptations? And the mother of them all: What feels good when you pull it up?
Mil-Spec vs Commercial AR-15 Collapsible Stock?
In choosing an AR stock, there are a number of considerations involved. One of the most important things the AR-15 builder or owner needs to address is basic fitment.
There are two general types of AR collapsible stock. You may choose to work with an Mil-Spec AR-15 collapsible stock or with commercial AR-15 stock. What concerns the armorer when fitting a stock is the size and end shape of the buffer tube. Mil-Spec buffer tubes diameter are range from 1.145-inches to 1.150-inches across and cut flat across the back while commercial type buffer tubes are from 1.163-inches to 1.173-inches wide and may be either slanted or flat on the back end.

There is some evidence to suggest a movement toward using Mil-Spec as the industry standard. The popular manufacturer Magpul prides itself on supplying what the consumer needs well ahead of trends, has changed its product line to offer fewer stocks that accept commercial sized tubes than Mil-Spec stocks. Also, Strike Industries and Fortis MFG only offer their stocks in Mil-Spec configuration. Some manufacture that supplies in the commercial configuration are generally only offered in black while Mil-Spec stocks are available in a far larger variety and may be offered in numerous colors.
It may be of some use to note that a middle of the road option does exist. There are companies that produce stocks intended to work with both sizes of buffer tube. The LUTH-AR MBA-3 Adjustable Carbine Stock is an adjustable AR stock option intended to bridge the gap between different tube options. The FAB Defense Survival Stock is magazine carrier/stock hybrid that is an option touted to fit well on both Mil-Spec and Commercial type tubes. In practice, your mileage may vary with the either/or option. Some shooters are satisfied with them right out of the box, others struggle with fit problems that make them feel unstable, or causes a rattle that drives them back to one camp or another.
In most cases, those who need to fit a stock to a firearm they have already purchased or are already deep into a build will be happy to choose a stock designed for their specific tube size. There are many stocks of both varieties to choose from. Some manufacturers still go so far as to offer the same model stocks to fit rifles with both Mil-Spec and commercial type buffer tubes. The Mission First Tactical BattleLink Minimalist Stock is available to fit both common types of buffer tube. Simply be sure which version you need when you choose a stock and order appropriately.
What Is the Intended Purpose of Your New AR-15?
The stock you choose for an AR destined for a life in true tactical situations is likely to be very different from the one you might choose for a competition build and worlds apart from the stock on an AR-15 destined for a post as a home defense weapon.
Competition Shooters - An "AR-15 Sniper Stock" That is Able to Fine Tune
Competition shooters are often searching for just the perfect fit. In many cases, they like the option of an adjustable AR-15 sniper stock, such as the Magpul PRS AR-15 Precision Adjustable Stock or the Luth-AR MBA. These fixed AR stock allows the shooter to adjust the length of pull for the best possible fit as well as cheek rest height. When your fixed AR stock is the perfect length and your cheek weld is natural, you'll shoot far more naturally and accurately than if you were uncomfortable with your position, craning for line of sight, or stretching to the trigger.

Home Defense - An AR-15 Adjustable Stock That Stability for Multiple Shooters
A practical home defense rifle will have totally different requirements from a competition rifle. When specifically addressing the AR-15 Buttstock as a feature of a home defense rifle, shooters finds that the ideal is very different from that of the competition AR-15 Buttstock. While the competition rifle is set up for maximum effectiveness in the hands of one specific shooter, the home defense rifle might be put to use by a number of different shooters (family members). It may be suitable to use a fairly beefy AR-15 adjustable stock in this case. Another option that should be looked at is using an ambidextrous configuration if family members are a mix of both left and right-handed shooters. If those likely to use the weapon are comfortable with sporting rifles and less familiar with tactical rifles, it would be wise to choose a AR-15 adjustable stock with a solid presentation. The shooters will feel more natural and stable with something like the Magpul ACS Adaptable Carbine Stock which offers a larger, more forgiving surface for proper cheek weld.
When multiple shooters may use the same rifle, potentially in a high-stress environment, it's unlikely that adjustability or customization are a high priority. For home defense, it's much more likely that you would want a foolproof stock that doesn't have a lot of bells and whistles, and that isn't likely to fail under rough use or handle awkwardly in the hands of a shooter who feels themselves under duress.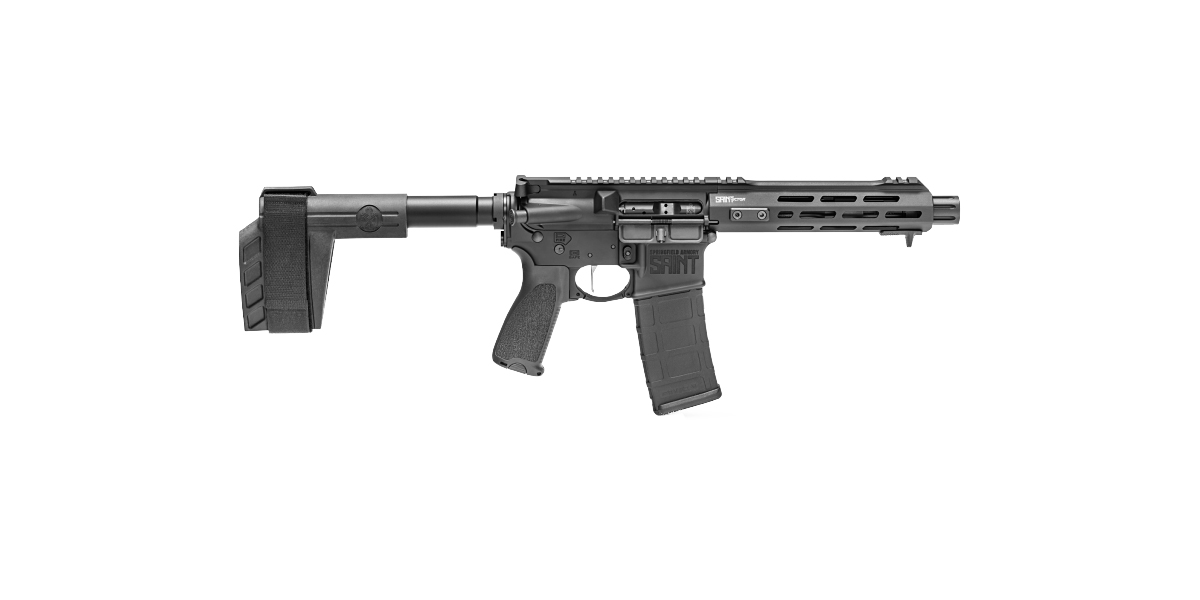 Tactical Shooters - An AR-15 Tactical Stock That Adapt to Their Field
Tactical situations are a world unto themselves. The well-trained tactical shooter may want a number of options in a quality AR-15 buttstock. If it is likely that the weapon's owner may carry it for long hours and wish for the weapon to blend into his person rather than drawing a lot of attention as he goes about his business, he may prefer a minimalist stock such as the Mission First Tactical BattleLink Minimalist Stock or an AR-15 Collapsible Stock like Daniel Defense's Enhanced Collapsible Buttstock. Either option will reduce the weapon's weight and help to keep it from becoming a focal point in a situation where drawing attention to arms may be detrimental.
The use of an AR-15 Collapsible Stock or a shorter carbine length stock is also something that may be of advantage when the shooter needs to function in close quarters combat situations. Strike Industries Viper CQB Stock is designed to perform when the shooter may be short on space and under stress. It's lightweight and flexible fit ensures a good hookup even in less than ideal circumstances.
Perhaps speed of access to additional ammunition in a high-pressure situation is a priority. In that case, an AR stock that is designed and manufactured with an integrated magazine carrier may be a welcome addition to your tactical AR-15 build. The FAB Defense Survival Stock is designed with an onboard magazine carrier which features a quick release. Instant access to additional ammunition gives the Survival Stock user a tactical edge.
Do You Need a AR-15 Stock Kit or Just the Stock?
AR-15 stocks are available in a variety of configurations, from the bare bones Battle Arms Development Lightweight Buttstock, which mounts to a Mil-Spec buffer tube without much preamble, to "complete" AR stock kits. Complete AR-15 stock kits are proprietary groups which only allow the AR-15 system to function properly when assembled with the included buffer, tube, stock, and recoil spring together. If you choose to go with a complete kit, you need to be sure that your kit will marry properly to your receiver just like you would make sure your stock fits the buffer tube already in place or purchased separately on another build.
The integrated tube stock is what some armorers consider the best of both worlds. Battle Arms Development SABERTUBE Lightweight Buffer Tube and Buttstock Combo is a lightweight option that makes for easy all day carrying and like all BAD components, its refined design will get looks at the range too.
What Features Are Important to You?
Maybe you have extra features in mind. If you dream of a stock that offers a small storage compartment for odds and ends like extra batteries you're in luck. There are several models that offer just that. Magpul answers the call of those in need of this handy feature with the storage Magpul STR. The STR is a Mil-Spec AR-15 stock that is available in a variety of colors to compliment the rest of your build.
If you carry your rifle much, the attachment of a sling will be an option that concerns you. Frequently a sling is needed to carry a firearm, but may not be desirable once you've reached your ultimate position. In that case, quick detach appointments may be just what the doctor ordered. Not only does the FAB Defense Shock Absorbing Stock cut the punishment you take from recoil, but it offers QD sling attachments on both sides of the stock for fully ambidextrous carry.
Luth-AR Skullaton Collapsible Carbine Stock is an offering or the shooter who wants to add accessories mounted with the convenience of a rail system integrated into the AR-15 stock. This stock features a section of Picatinny rail built into the lower rear section of the stock for monopod.
Maybe you want a stock that slides into place smoothly against your range jacket. In that case, the Magpul CTR Compact/Type Restricted Stock features a fairly low profile butt pad that might fit the bill. If you prefer a stock that gets a good bite when you pull it up you might choose the larger lugs featured on some of Strike Industries' offerings. There are stocks available with any level of traction you want. If you're partial to a stock with an integrated cushioned butt plate, or you prefer to add your own you can find a product to suit your needs with just a little browsing.
Do rattling parts drive you crazy or is stealth an absolute necessity in your line of work? Pick a stock that is one molded piece or one designed specifically to keep noise levels down. The FAB Defense Shock Absorbing Stock features a patented anti-rattle mechanism to keep things quiet and sooth your nerves in critical moments.
Whatever you want, or need, there is an AR stock somewhere to fulfill your desire. Just take the time to do a little research and you're bound to find just what you need. If you want a complete grip set like Daniel Defense Mil-Spec Furniture Combo or a lonely stripped down AR-15 buttstock like Battle Arms Development Lightweight Buttstock you can have what you want, don't settle for someone else's idea of perfection.

Is My Build Legal?
Another consideration that must be addressed when choosing an AR-15 stock is legality. Unfortunately, we live in a time of changing laws based on paranoia and random classifications of firearms. Be sure that it is legal for you to use the length and type of AR-15 stock that you are considering. In some places, the use of an AR-15 collapsible stock may be illegal and subject you to criminal penalty and your firearm to seizure. While we all want what we want, in some cases, it's just more prudent to compromise and go with an AR-15 fixed stock configuration rather than run afoul of the latest abuse of the 2nd Amendment.
In the End, It's Your Choice.
No matter what anyone says is better, faster, lighter, stronger or looks meaner, in the end, you know what you like. You know what it feels like when everything's right. You're the one who is holding the AR-15 that is meant for you, that's part of you. Choose wisely, shoot straight.
Wing Tactical: Your One-Stop Shop for AR-15 Stocks for Sale & Other Accessories
Reducing the amount of recoil on your rifle is paramount to accuracy and the ability to sustain that accuracy with quick, follow-up shots. By enhancing your weapon with high-quality AR 15 stocks, you are moving in the right direction toward being able to ensure that precision during every shot.
At Wing Tactical, we're pleased to offer a comprehensive selection of AR 15 stocks for sale, and we're confident that you will be able to find the product that suits your specific needs.
We put all of our products through rigorous tests prior to deciding whether to sell them. On top of that, we refuse to sell anything that we wouldn't attach to our own AR-15. So you should be confident that you're only adding the highest-quality products to your rifle.
Looking for AR-15 Stocks and Accessories? You've Come to the Right Place
We are proud to offer a comprehensive collection of AR 15 stocks for sale & other accessories, including:
Magpul PRS AR-15 Precision Adjustable Stock: Durable, sturdy and dependable: What more could you want? This 28-ounce stock adds bulk to your rifle and allows you to fire confidently at long-range targets. American-made and easily adjustable, this stock is sure to enhance your AR 15 experience.
FAB Defense Survival Stock (GL-MAG): This stock allows you to store more ammunition on your rifle without having to take up space on your belt or tactical vest. Similar in shape and size to other stocks, you won't have to adjust your shooting style when you are shooting your AR 15.
Magpul CTR Compact/Type Restricted Stock (Mil-Spec): Available in black, flat dark earth, foliage green, OD green or stealth gray, these American-made stocks feature flush profiles that ensure they won't get caught on clothing or other gear when you're shooting.
Wing Tactical: Service That Is Wholly Customer-Focused
We understand how important your rifles are to you. You won't accept equipment and accessories that aren't the exact products you want.
Though we're confident that you'll be satisfied with our offerings, we understand that it won't always be the case. But don't worry. We offer hassle-free 30-day returns, so if for whatever reason you're not happy with our AR 15 buttstocks, as long as the stock was never used and still in its manufacturer packaging, we'll refund your money – no questions asked.
We're looking forward to helping you find the equipment and accessories you need to enhance your shooting experience. Don't hesitate! Contact us today.