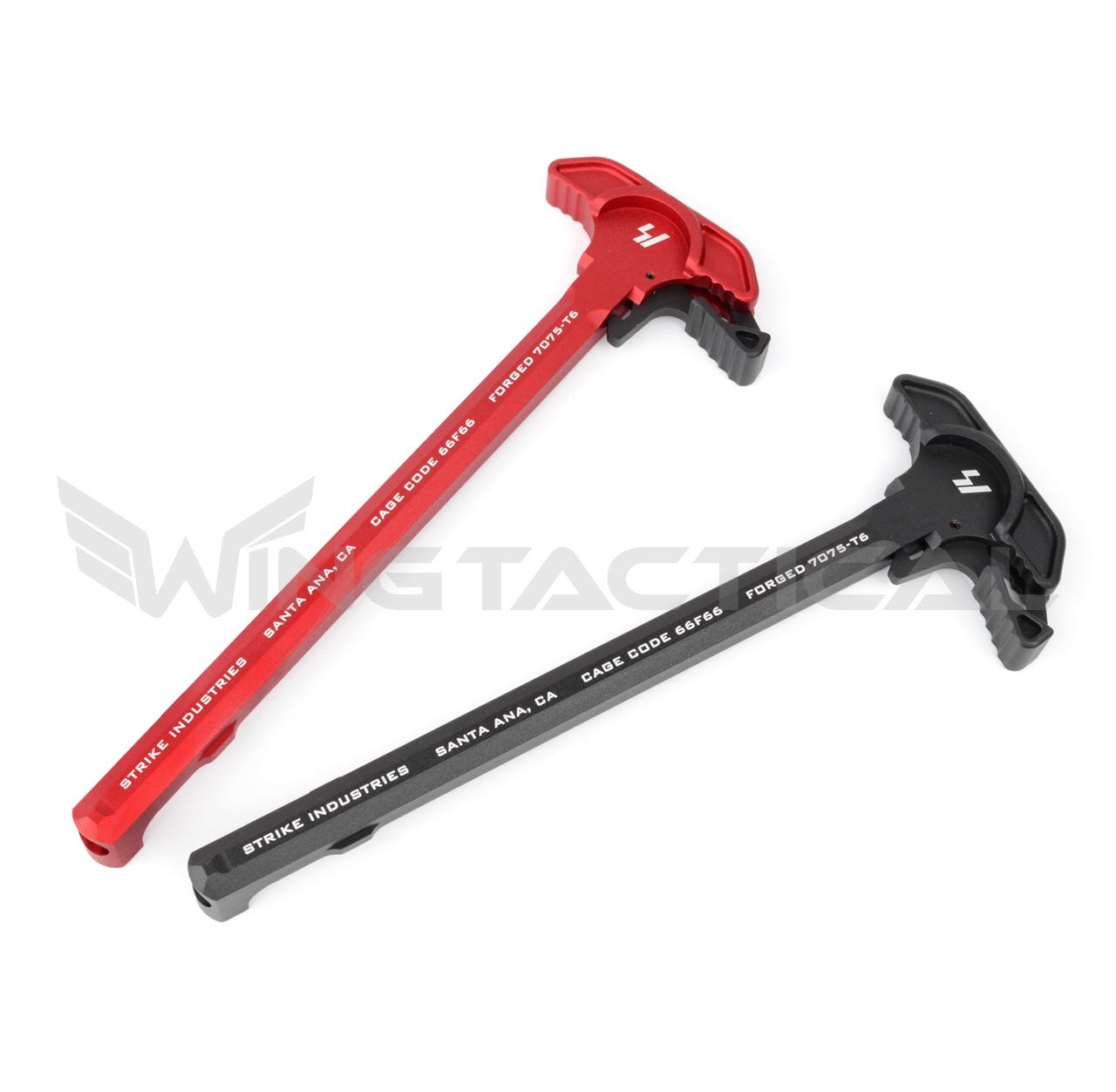 One of the many benefits of owning an AR-15 rifle is that it features a modular design and construction that simplifies the task of replacing parts. An often-overlooked but vitally important — and easily replaceable — AR-15 part is the charging handle.
At first glance, the charging handle appears to be nothing more than an unremarkable slender, rod-shaped object. In reality, this essential upper receiver part serves the critical function of cocking the hammer and moving the bolt into the ready position. This is the part that enables you to move the bolt to the rear during cocking. It also ejects unfired cartridges from the chamber and clears malfunctions. It's safe to say that if your charging handle isn't working smoothly, neither is your rifle!
Issues With Using a Standard Charging Handle
When you purchased your AR-15, it likely came equipped with a standard charging handle that was installed at the factory. A basic Mil-Spec handle is probably sufficient if you typically only use your rifle for a casual afternoon of practice at the local firing range. But if you engage in more intense shooting activities, a standard charging handle may not meet the challenge. And if you're a lefty, a standard right handed charging handle will be extremely difficult to reach while using a scope.
What to Look for in a Charging Handle
The good news is that there are plenty of AR-15 charging handles on the market that make for a fast and easy upgrade and can significantly improve the performance of your rifle. There are several different features to consider. Here is an overview:
Ambidextrous charging handle: The ambidextrous version is often preferred for use as a tactical charging handle. You can use it with equal proficiency with either hand. The ample surface area enables fast and easy access from either side, making it suitable for both left- and right-handed shooters.
Extended AR charging handle: This charging handle features an enlarged extended latch. This makes it easier for the shooter to engage the charging handle with a gloved hand, during nighttime activities/operations or in high-stress situations. The larger surface area allows the shooter to charge by foot, which can be advantageous in defensive situations.
Gas buster: The gas buster charging handle works equally well in normal firing situations or when shooting rimfire AR-15s and suppressed rifles. Their major benefit is that they prevent gas blow-back in your face when firing.

You'll Find the Best AR Charging Handle for Your Needs at Wing Tactical

If you're in the process of choosing an AR-15 charging handle, take a close look at the selection available at Wing Tactical. We carry a wide assortment of the best charging handles on the market from top manufacturers such as Bravo Company (BCM), Phase 5 Tactical, Fortis, AXTS Weapons Systems and Strike Industries. You also enjoy next-day shipping and a risk-free 30-day return policy.

Give yourself an edge: Browse our current AR-15 charging handle inventory and order today!