Are you looking to improve your accuracy when using your AR-15? While training and practice will go a long way toward increasing your shooting proficiency, adding the right AR-15 accuracy parts will provide that extra edge you need. Here's a look at the five most common accuracy upgrades for AR-15 rifles.
Triggers
The trigger on a standard mil-spec AR-15 is not known for providing the excellent control you need to deliver a clean, consistent shot. Upgrading the trigger is the most effective accuracy modification you can make to your AR-15.
The Timney AR-15 Drop In Competition Trigger features a self-contained design that drops straight into the receiver. This enables a fast and easy trigger replacement in a matter of a few minutes, without the need to change the hammer or trigger pins. This trigger is specifically designed to eliminate the extra travel and take-up that can significantly reduce shooting accuracy.When using a stock trigger, you'll find that it will take more force to squeeze the trigger to the rear which might cause you to jack the trigger to the left of right and send your bullet off target horizontally.
Free-Float Handguard/Rail Systems
Drop-in handguards can take the form of a classic two-piece or railed design. Drop-in handguards get their name for their easy "drop-in" installation. While drop-in handguards are lighter and less expensive, they cannot match a free-float handguard in terms of accuracy. The free-float handguard mounts directly onto the upper receiver and does not contact the barrel in any way. This enables the barrel to "float," which increases firing accuracy.
Using a free-float rail system / handguard can significantly increase accuracy when using grips and bipods. When you place the AR-15 on a bipod that is attached to a drop-in handguard, for instance, you'll generate a force that will produce a slight warping of the barrel, which will impede accuracy. On the other hand, you can place a substantial amount of force on a free-floating handguard without affecting the barrel in any way.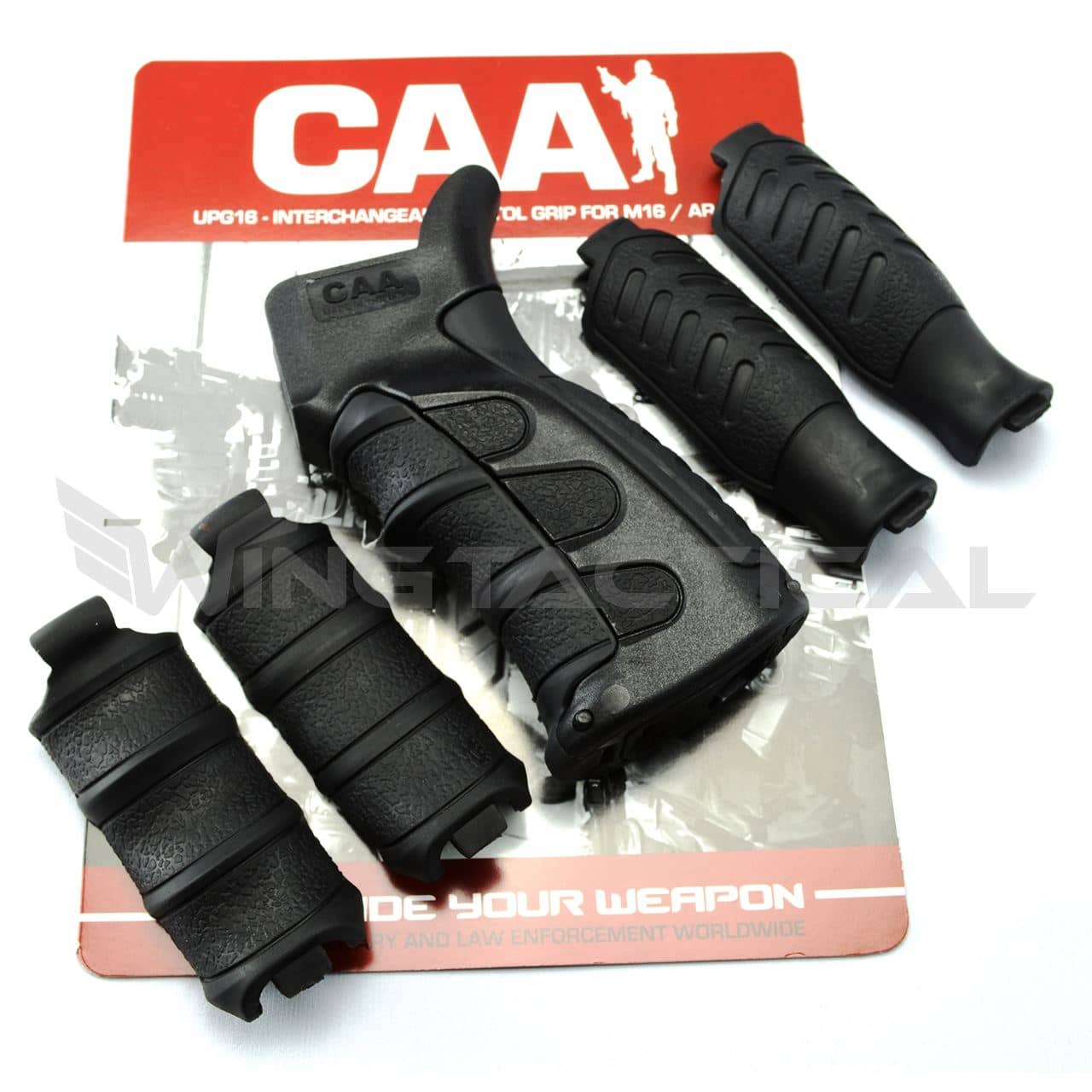 Pistol Grip and Buttstock
Changing the pistol grip on your AR-15 can give you greater control of the weapon, which increases accuracy. It is important to choose a grip that accommodates the size of your hand. The CAA 6 Piece Interchangeable AR-15 Pistol Grip is equipped with changeable finger grooves and palm swells of various sizes, as well as a choice of three frontstraps and backstraps. The texturized rubber is specifically designed to improve grip and reduce fatigue during repeated firing.
Upgrading the buttstock is another option that can help improve AR-15 accuracy. The LUTH-AR MBA-1 is a lightweight, modular buttstock assembly that enables comfortable shooting from either shoulder. You can easily adjust the buttstock to accommodate your unique cheek weld and length of pull. You'll also appreciate this buttstock's superior recoil absorbency.
Barrel
AR-15 accuracy mods can also include upgrading the barrel. The Spike's Tactical 16" 5.56 FN Cold Hammer Forged (CHF) Mid-Length Barrel is light enough to make the weapon easier to control, while still providing the quality and durability of a heavier model. The 16" length is ideally suited for accurate firing at distances of up to 300 yards. The 1:7 twist ratio will also help you maintain high accuracy when shooting heavier rounds.
Heavy use over an extended period can cause barrel wear that will reduce accuracy. This cold-hammer-forged barrel is tougher than a standard mil-spec barrel and is designed to reduce the impact of wear. The hard chrome lining is twice as thick as a standard M4 lining, helping to slow the effects of corrosion and erosion as the barrel ages.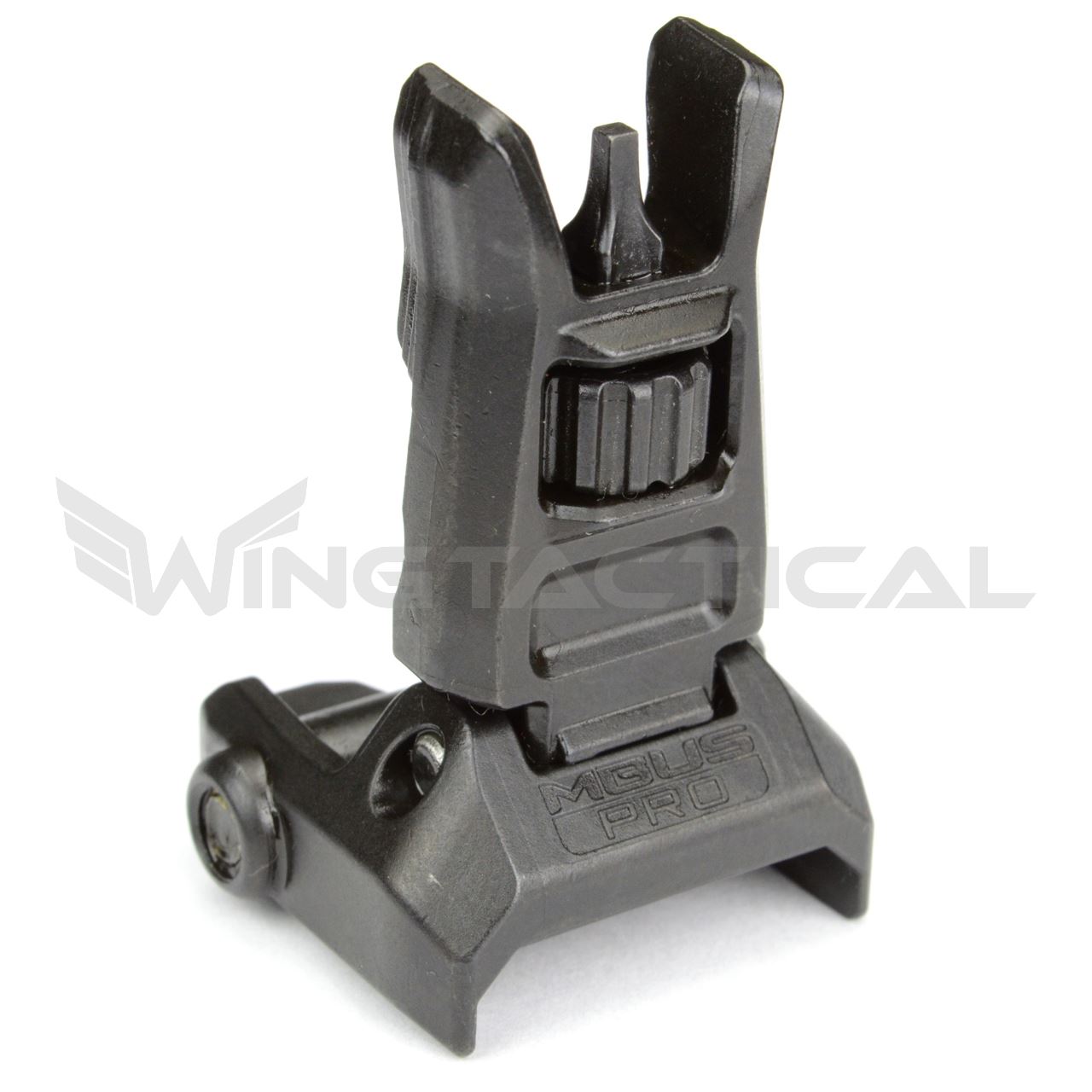 Back-Up Iron Sight
Having a reliable back-up iron sight is essential for maintaining pinpoint accuracy in the event of main optic failure. The Magpul Back Up Front Sight (MBUS) Pro is a solid-steel front sight that provides the standard AR-15 sight height upon deployment. The elevation adjustment knob enables you to quickly and easily modify the sight height without the use of tools. The sight's low-profile design ensures it will stay out of the way and not impact firing accuracy when not in use.
This sturdy Magpul iron sight also features wings on either side of the sight post, helping to prevent damage if your AR-15 is dropped or bumped. The mil-spec manganese phosphate coating provides extra protection against wear and corrosion.
Take a Closer Look at Our AR-15 Accuracy Parts
Wing Tactical is your one-stop source for an extensive selection of high-quality AR-15 accuracy mods at affordable prices. All orders include next-day shipping and are covered by our hassle-free return policy. Browse our current selection of accuracy upgrades for AR-15 products.