One of the best things about the AR 15 is that it's a completely customizable rifle. There's a virtually endless amount of changes you can make to your weapon — you don't have to ever settle for using an uncomfortable rifle again.
To ensure that you enjoy optimal shooting experiences no matter what obstacles stand in your way — and particularly if you're a lefty — you might want to consider customizing your rifle by adding ambidextrous AR 15 parts to it. In doing so, you will be able to ensure that your weapon can be fired comfortably with whichever hand you choose to fire it with.
Although right-handed shooters may see this as unnecessary, ambidextrous products may become extremely useful in the most unpredictable situations. For example, when your right hand is injured or when you must shoot behind a barricade, causing you to switch the weapon to your left hand.
---
At Wing Tactical, we cater to all types of shooters, which is why we carry a full line of ambidextrous AR 15 parts, including:
Ambidextrous AR 15 Charging Handles. To avoid the awkward positon of pulling the left-sided charging handle latch with your right hand, you can install an AR 15 ambi charging handle that will allow for a more comfortable engagement. An ambi charging handle features latches on both sides, and this allows for a shooter to engage the handle with a more natural motion from either hand.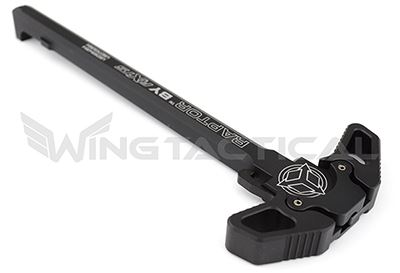 Ambidextrous AR 15 Bolt Release. You can decide to shoot with a rifle that requires you to trigger the bolt release with your left hand or, you can grab an AR 15 ambi bolt release that offers more convenience when releasing the bolt forward. Since most ambi bolt releases are designed to be used with only one finger, righties and lefties can benefit from an easier and faster bolt release. This event leads to a speedier magazine reload, and we all know that even a second can result in the difference between life or death in a tactical situation.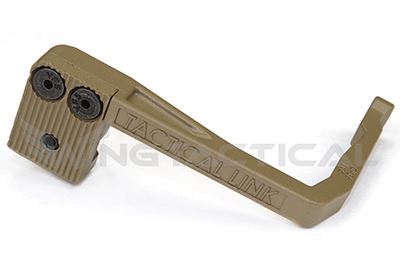 Ambidextrous AR 15 Mag Release. By upgrading to an AR 15 ambi magazine release, you will be able to switch magazines quickly regardless of which hand you will be shooting with.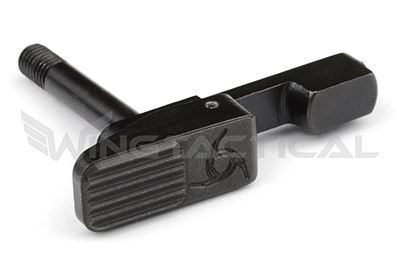 Ambidextrous AR 15 Safety. As a left-handed shooter, we all know how difficult it is to operate a standard safety selector switch. As a responsible firearm owner, we also know that we should always have our firearm on safe until we are ready to engage our target. With this in mind, we highly suggest that a lefty switch over to an ambi safety selector. Switching over to this product permits you to avoid awkward movement while operating the firearm, and most importantly speeds up the process of having to switch from "safe" to "fire"; which comes in handy when you are in an life threatening situation.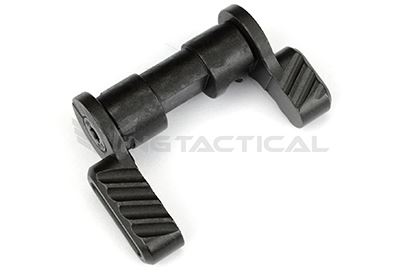 If you're looking to take your shooting experience to the next level, look no further than Wing Tactical.
---
Wing Tactical: Your Source for Ambidextrous AR 15 Parts
At Wing Tactical, we pride ourselves on delivering our customers the best gunning accessories on the market at reduced prices that can be hard to beat. As a veteran-owned business, we understand that the needs of all rifle enthusiast are different, and we will work hard to match you with the components you need to reach your full potential in any situation.
When you are visiting Wing Tactical, you can shop with full confidence. Here at Wing Tactical we are not lying when we say you're getting the "bang" for your "buck." If we don't like how the component works on our rifles, we won't sell them to you. When you browse our complete catalog, you should not worry about the quality of the products we offer.
When you shop at Wing Tactical, you'll quickly notice that our customer service is second to none. We offer full refunds on all orders made within the last 30 days, so you don't have to worry about getting stuck with something you're not thrilled with. What's more? We also offer next-day shipping on all orders, so you'll be able to put your new components to the test right away. Place your order today!