One of the best things about owning an AR-15 is that it offers the flexibility to custom-build a weapon that meets your exact specifications. The abundance of interchangeable parts and components makes customizing your rifle a relatively easy and inexpensive process. However, there are a few common problems when upgrading AR-15 weapons that could impact the rifle's performance. Let's take a look at a few of the more typical issues:
Ordering the incorrect product: Depending on the individual AR-15 component, it may be available as a part, an assembly or a complete kit containing multiple parts. It is important to closely review the product description to ensure the item matches your needs. If you have any doubts, contact the seller or another AR-15 expert prior to placing your order.
Improper pistol grip installation: Another of the more typical AR-15 upgrade problems involves an improper installation of the pistol grip. The grips contain a tiny spring-loaded detent that serves the important function of locking the safety in place. If the detent is missing or incorrectly installed, the safety will not operate properly.
Incorrect handguard rail assembly: There are a number of handguard rail assembly attachment systems on the market. While some are compatible with one another, others are proprietary in nature. You will need to ensure the rail assembly system you select is compatible with your weapon. For example, most rail system on the market today uses their own barrel nut and it is not compatible with mil-spec styled barrel nuts.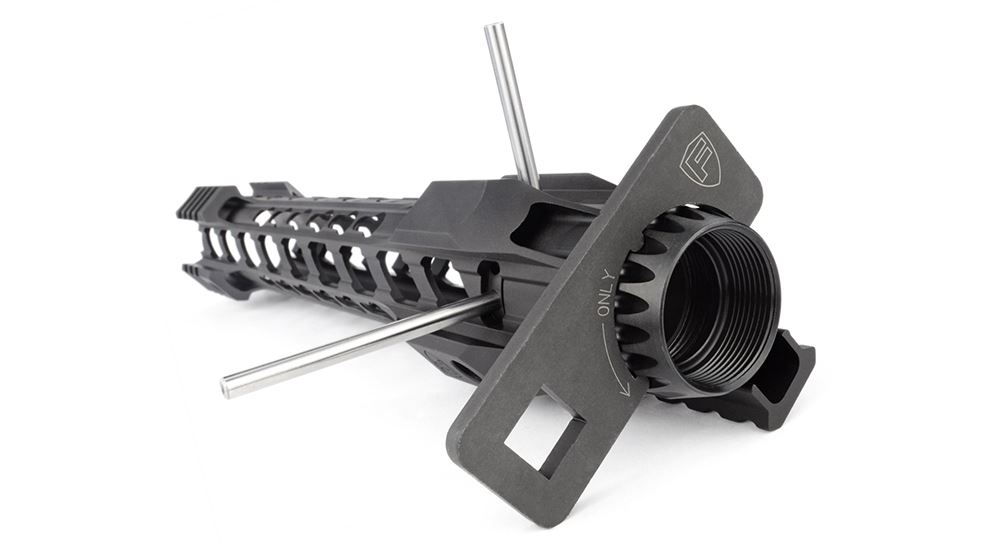 Incorrect hammer/trigger pin size: Most AR-15 models make use of pins to hold the trigger group in place inside the lower receiver. While 0.154" pins are regarded as the standard size, some AR models require larger 0.170" pins. A common mistake is to choose the trigger with the wrong pin size for the job.
Improper gas tube length: If you own a direct impingement AR-15, it may become necessary to replace a cracked gas tube on occasion. There are four common gas tube lengths available, so be sure to choose the one that is compatible with your rifle model.
Incompatible thread rate: When purchasing a new muzzle device for your AR-15's barrel, pay close attention to its thread rate. If the thread rate of the muzzle device is incompatible with the barrel, you will not be able to install it. Commonly, 5.56 NATO, .223 Rem. and .223 Wylde barrel is threaded in 1:2"x28 TPI (Threads Per Inch). 300 Blackout, 7.62 NATO and .308 Win barrel is threaded in 5:8"x24 TPI.
As you can see, many of the common AR-15 upgrade problems can easily eliminated by choosing the right part for the job. Browse the large selection of components for sale at Wing Tactical to find the best AR-15 parts for your needs.