Not happy with the stock on your AR 15? Not a problem — just replace it.
That's what makes AR 15s so great. Thanks to the rifle's modular design, you're able to customize your weapon to your specific desires, building a rifle that helps you gain an edge on your competition.
To ensure that you shoot at the highest potential, it's important to make sure you're shooting with a stock that's both comfortable and works best for your particular usage. Generally speaking, there are two kinds of stocks you can choose between: those that are fixed lengths and those that are adjustable. Neither is necessarily better than the other, but depending on your personal preferences, they may have a profound impact on your gunning experience.
Should You Buy a Fixed or Adjustable Stock?
Whether you're leaning in a certain direction or not, we're here to help make sure you zero-in on the AR-15 stock that'll help you take your game to the next level. Here's what you need to know: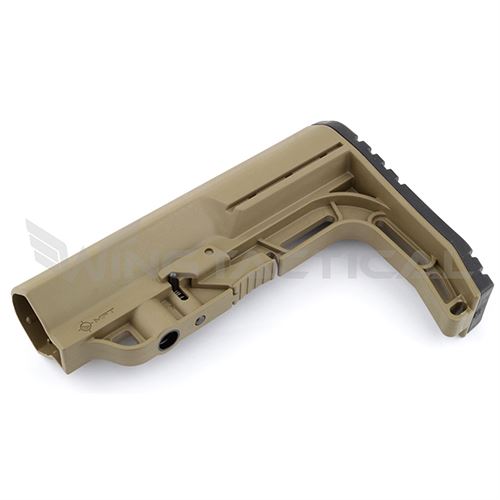 AR-15 Adjustable Stock - Keep this in mind: A fixed stock can't get any shorter. But a collapsible or adjustable stock can almost always get longer. Because they're smaller than fixed stocks, AR 15s with adjustable stocks are generally more versatile. It's easier to transport them in vehicles, and it's easier to safely store them. In addition, adjustable stocks are perfect for shooters who don't always fit the "average joe" arm length, because they can always adjust to the proper length-of-pull. What's more, these kinds of stocks are also helpful when you're shooting in groups with people taking turns on the same rifle. It's important to remember that adjustable stocks might not be as durable as the more rigid fixed stocks.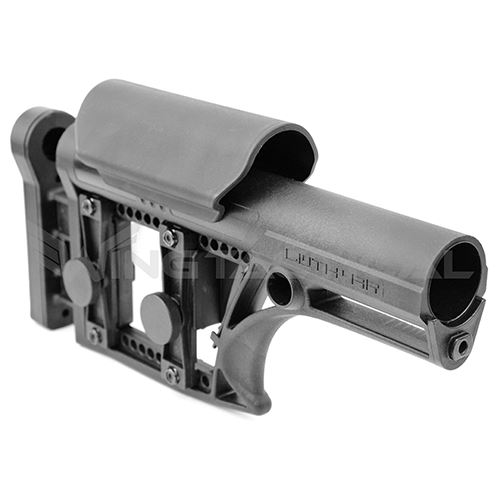 AR-15 Fixed Stock - While they don't provide the flexibility that adjustable stocks too, fixed stocks make up for it in one important arena: their rigidity. If you plan on doing most of your shooting from locations in the field and don't anticipate getting in and out of a vehicle that much, you're probably better off with a fixed stock. Fixed stocks help you ensure accuracy, as you're dealing with the same-sized weapon every time you pull the trigger.
In the market for either or both? Look no further than Wing Tactical!
---
Wing Tactical: We've Got Your AR 15 Stock Needs Covered
At Wing Tactical, we strive to provide our customers with the best AR-15 accessories on the market at great prices. We're pleased to carry a full line of AR-15 stocks, so no matter your preferences — or if you want one of each — we've got you covered. We're firearm enthusiasts ourselves, so you can shop with the confidence that comes from knowing you're getting the best rifle components on the market when you shop at Wing Tactical. We don't sell anything that we wouldn't put on our own rifles. It's as simple as that.
Worried that you might end up with a piece of equipment you're not too happy with? We offer full refunds on all orders made within the last 30 days, so we'll gladly refund your money if you're not satisfied with your order. We also know that you're going to want to try out your new AR-15 stock right away, which is why we're pleased to offer next-day shipping on all orders. If you're looking to get a new AR 15 fixed stock or an AR 15 adjustable stock, you've come to the right place. Place your order today! What are you waiting for?