You've seen the gear, talked to your enthusiast friends and put together the perfect firearm — you're ready to start your next hobby of competitive shooting. This activity is sure to take up all of your free time, as building your skills and learning about the sport is addicting.
Beginners often wonder how to become a competitive shooter. Fortunately, it's fairly straightforward, and taking the first step can open the door to a wide variety of competitions you can enter. Before you go buy ammo by the pallet, however, it helps to think about what you hope to get out of your experience so you can get off to a strong start.
What Is Competitive Shooting?

Competitive shooting is a great opportunity for individuals to join a community of like-minded people, enjoy time on the range and maybe even make a little money. This activity gives you the chance to surround yourself with other firearm enthusiasts and put your skills to the test.
There are different types of shooting competitions that involve using specific firearm categories. For example, one popular type of shooting competition calls for shooters to fire a handgun as fast as possible. Other events may focus on precision, with shooters using rifles to get as close to a target's center as they can from hundreds of yards away.
Entering a shooting competition is an effective way to assess and grow your skills with firearms. When you first begin, you may have trouble keeping up, but this can be the inspiration you need to perfect your technique. You'll be happy to know shooting competitions are organized by experience level — whether you're a novice or an expert, you can find an event that makes sense for you.
What Guns Can You Fire in Competitive Shooting?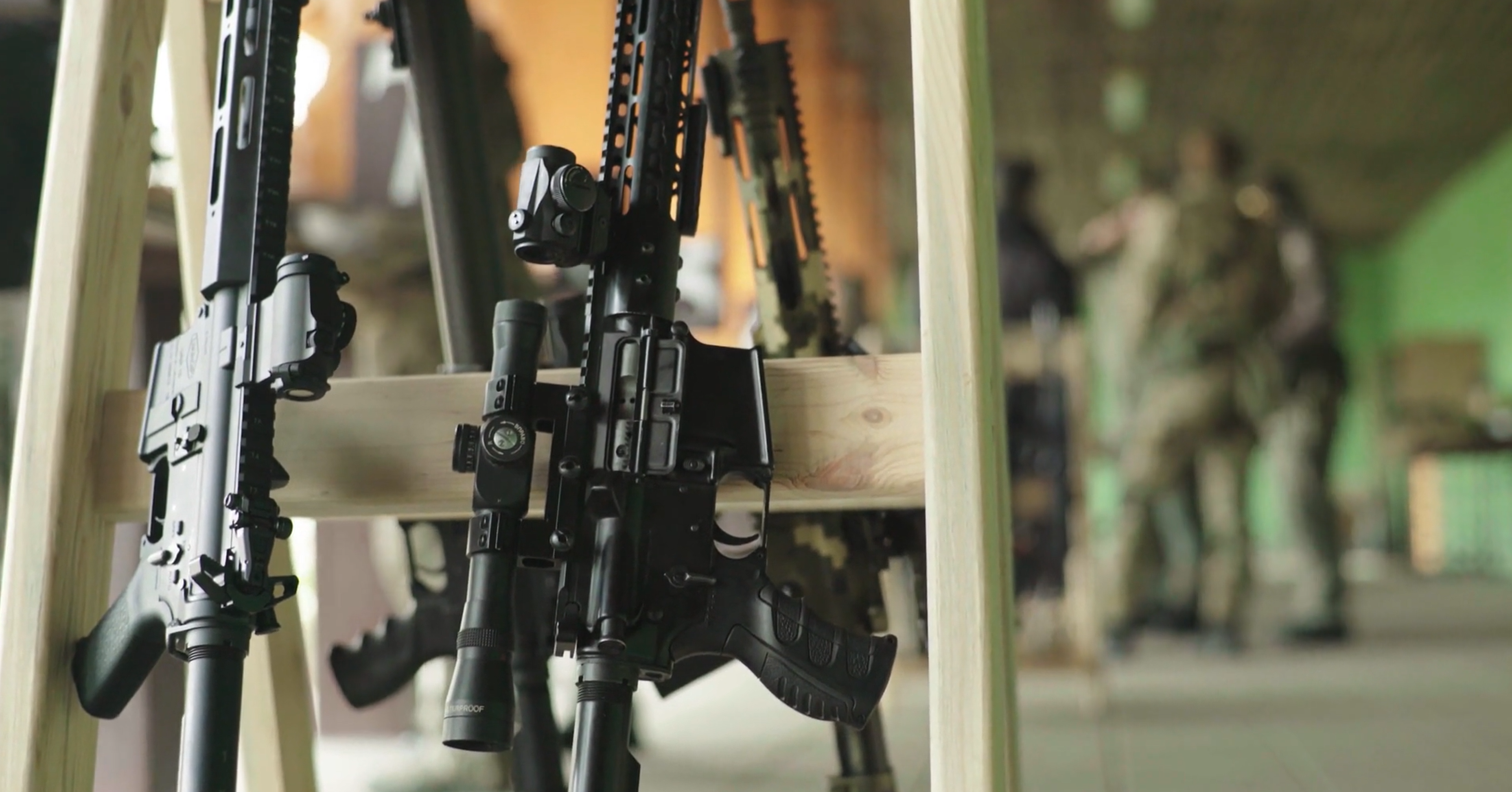 If you're new to competitive shooting, it may be hard to decide what type of event you want to enter and which gun you should use. Contests will mention what types of firearms are needed to participate. From a budgeting standpoint, it makes sense to start by exploring competitive shooting events that let you use guns you already own. You can always branch out and try different programs over time.
It may help to decide based on what types of firearms interest you the most. Fans of using handguns at the range may thrive in fast-paced competitions where you have to reload and hit a target before others. Rifle lovers might prefer events where you are required to hit a long-distance target. There are many types of shooting competitions to fit different skill sets and preferences, so take the time to explore your options.
Of the types of guns you can use in competitions, handguns are arguably the most popular. Depending on what you buy, pistols tend to be more affordable than rifles and shotguns, making it easy for beginners to try something new without spending very much.
What Gear Do You Need for Competitive Shooting?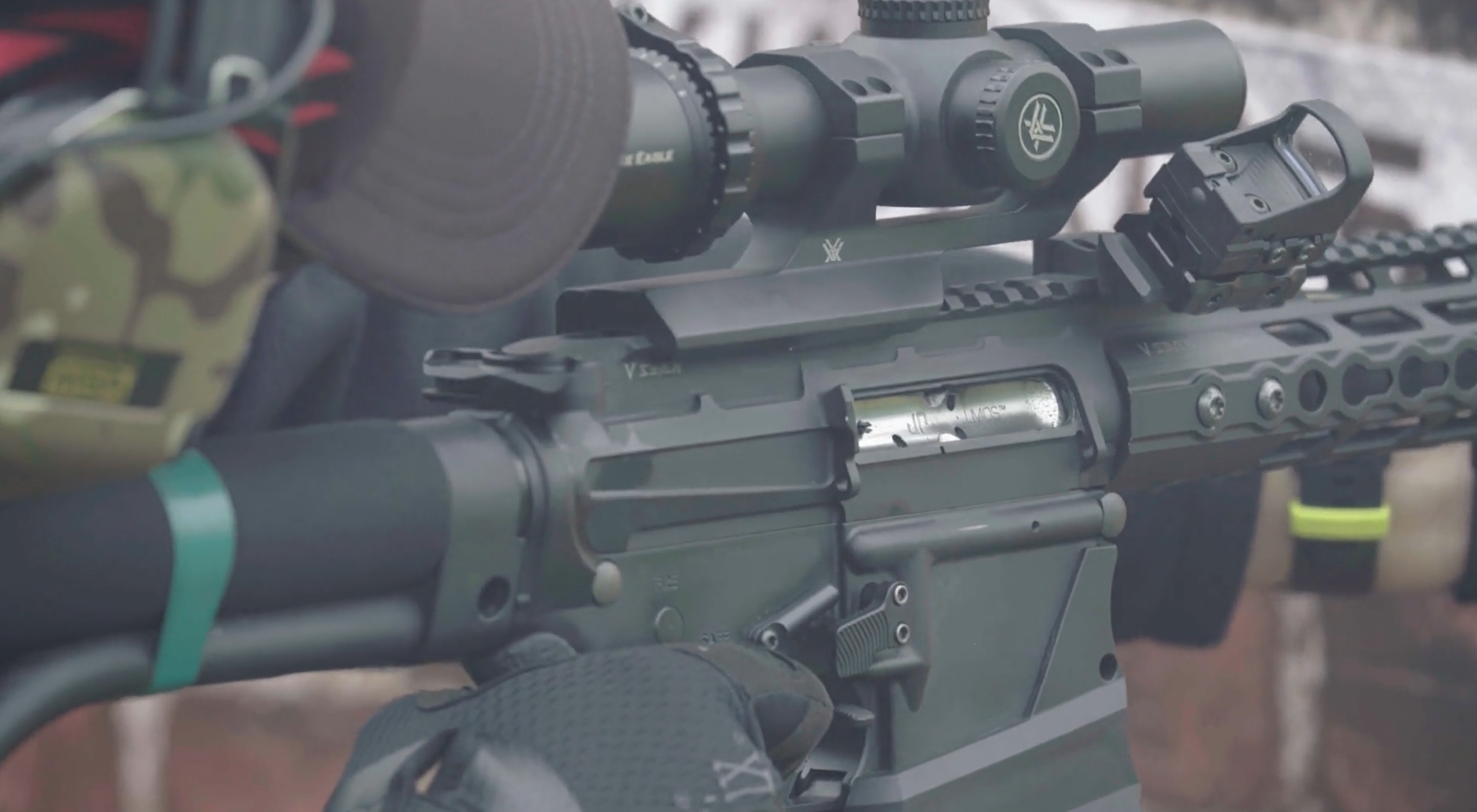 There is some essential gear you'll need to start your journey as a competitive shooter:
1. Firearm and Ammunition
This might seem obvious, but you'll need your own gun and ammunition to get into competitive shooting. How you go about selecting a firearm for competition will depend on the type of event you're entering as well as your personal equipment preferences. Pay attention to the size of a gun and the availability of holsters when picking out a competition piece to purchase.
It is not necessary to buy the most expensive handgun, rifle or shotgun on the market to be competitive, though you do want to do some research and choose a well-reviewed model from a reliable manufacturer.
Since competitive shooters can go through a lot of rounds, it's best to use brass-cased ammunition. You can then use your empty cases for reloading to help extend your budget. If you take the time to work up loads, you'll likely find that your handloaded ammunition outperforms factory cartridges.
2. Ear and Eye Protection
It's important to protect your body during a shooting competition. Invest in high-quality protective gear such as earplugs and eyewear to prepare for gunfire.
3. Compatible Holster
You'll need to store your gun throughout a shooting competition. Choosing a holster to protect your firearm and make it easy to draw quickly is essential to your success in competitive shooting games.
4. Shooting Apparel and Accessories
The clothes you wear to a shooting competition should be comfortable and offer adequate coverage. Find a shirt that stretches and leaves room for you to move. Moisture-wicking fabrics are recommended to help you stay dry in sunny conditions. Long pants are excellent to protect your skin, with many shooting experts preferring cargo pants to help them hold shooting positions without binding or discomfort.
You'll also want to have a small toolkit and cleaning supplies on hand in case your firearm needs any attention during the course of the competition.
Joining a Competitive Shooting League
The competitive shooting community is open to all experience levels, so there's no need to be intimidated when you're first starting out. Some of the most popular leagues you can join have clubs open to shooters from all over the United States.
The United States Practical Shooters Association (USPSA) is appealing to beginner, intermediate and expert shooters. With over 400 clubs in existence nationwide, you should be able to find one within reasonable driving distance fairly easily. The USPSA lets you use stock pistols right from the manufacturer as well as custom firearms.
Another league option for shooters comes from the International Defensive Pistol Association (IDPA). This organization allows shooters to work on self-defense procedures using more traditional handguns.
People who prefer rifles tend to gravitate to the National Rifle Association (NRA) competitive shooting league, where adults of all experience levels can participate in exciting games and educational programs. There are roughly 300 college shooting programs open through the NRA as well, giving younger firearm enthusiasts the opportunity to learn and compete alongside their peers.
Ways to Train for Shooting Competitions
Figuring out how to become a competitive shooter calls for you to look into your available resources. If you're new to the sport, consider taking a firearm class to learn the basics of holding, loading and firing a gun. Basic firearm classes will allow you to operate and store handguns, rifles and shotguns safely as you build your skills.
Entering a competitive shooting league enables you to build relationships with other shooters interested in the same guns as you. This sport also gives you the opportunity to compete against new friends and learn their techniques.
Some enthusiasts swear by shooting competition training simulators. These interactive systems let you practice aiming at stationary and moving targets in a safe setting without burning through ammo.
Shop for AR-15 and Handgun Parts Through Wing Tactical
The team at Wing Tactical is made up of fellow shooting enthusiasts, and we love to see others venture into the world of competitive shooting. It's our goal to make finding AR-15 and other firearm components simple. We are always adding parts from world-class brands to our inventory to ensure you can find what you need to give yourself an edge.
Whether you're upgrading your trusty competition gun or building your very first, you can trust our team to provide premium products and the highest degree of customer service. Shop online today to place your order or contact a Wing Tactical expert with further questions.