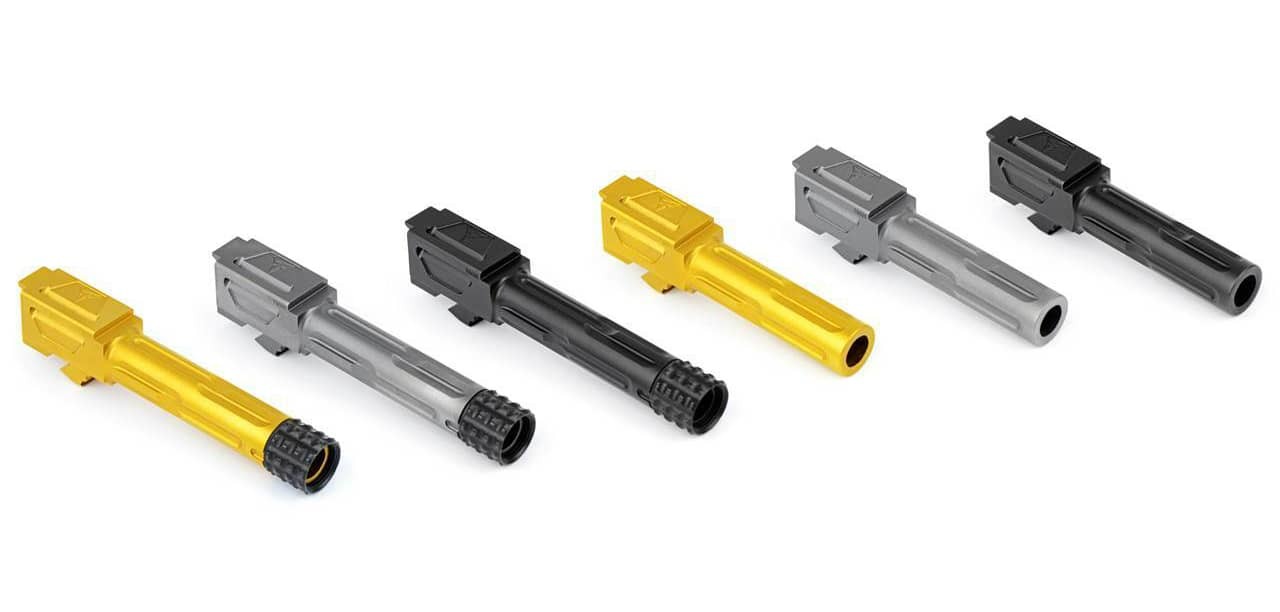 Glock pistols are some of the most popular in the world. They're comfortable, balanced and available in models suited for virtually any shooter.
One of the best parts about Glock pistols is how many aftermarket parts are available for upgrades and customization, including new barrels that outperform what comes from the factory.
Browse the Best Aftermarket Glock Barrels
At Wing Tactical, we carry a large selection of aftermarket Glock barrels from leading industry names. These products all offer advantages as part of your pistol buildout. We'll give you a quick rundown so you can see what makes Glock barrels from each manufacturer unique.
Blacklist Industries
Blacklist produces a line of match-grade and conversion Glock barrels suited for use with a selection of different Glock models. These barrels are much more accurate than factory barrels, on top of being more aesthetically appealing and supporting virtually all bullet types — including +P ammunition.
CMC Match
Aftermarket Glock barrels from CMC Match have multiple features that make them an excellent option, including a fluted design, recessed target crowns and precise bore dimensions. They come in numerous finishes, with options available for G17 and G19 pistols.
Faxon Firearms
Faxon Firearms 9mm Glock barrels are manufactured in-house to stringent tolerances for a better fit and smooth operation. They're also stress-relieved and made using the best quality steels, helping them last and hold their accuracy round after round.
Fortis Manufacturing
Fortis Manufacturing makes aftermarket Glock barrels that prioritize function over flashiness, helping you get more performance at an affordable cost. Their barrels feature Lone Rifling™ technology — an unmatched process that creates identical rifling grooves for ultra-precise groups.
Killer Innovations
Killer Innovations manufactures a line of accurate and reliable 9mm aftermarket Glock barrels designed for the G17, G19 and G26 frames. They are made using high-grade metals, machined with precision to 11-degree target crowns and coated with premium finishes.
KKM Precision
Holstering a larger-caliber Glock? KKM Precision makes barrels for the bigger-bored and bigger-framed pistols in the Glock family, including the G21 and G22. These button-rifled barrels are a top choice for competition shooting.
L2D Combat
L2D Combat Glock barrels provide match-grade performance. They are incredibly accurate and have a fluted design that helps dissipate heat, ensuring these barrels keep a true form and tight grouping even during rapid-fire shooting.
LANTAC USA
LANTAC Glock 9INE barrels are professional-grade, drop-in pistol upgrades made to exacting standards. LANTAC barrels are also fluted, making them more lightweight than OEM, and better at managing heat. These are superior barrels that will turn your Glock into a work of art.
Strike Industries
An aftermarket Glock barrel from Strike Industries is unmistakable. The fluted spiral design they feature removes weight and provides you with match-grade performance in a cost-effective package that blends looks, function and performance.
True Precision
Looking for a competition-style Glock barrel? True Precision manufacturers theirs with a special 10-degree recessed target crown. These barrels will impress you on the range with every shot and fit better in the frame than OEM Glock barrels for improved slide function.
Find the Right Aftermarket Glock Barrel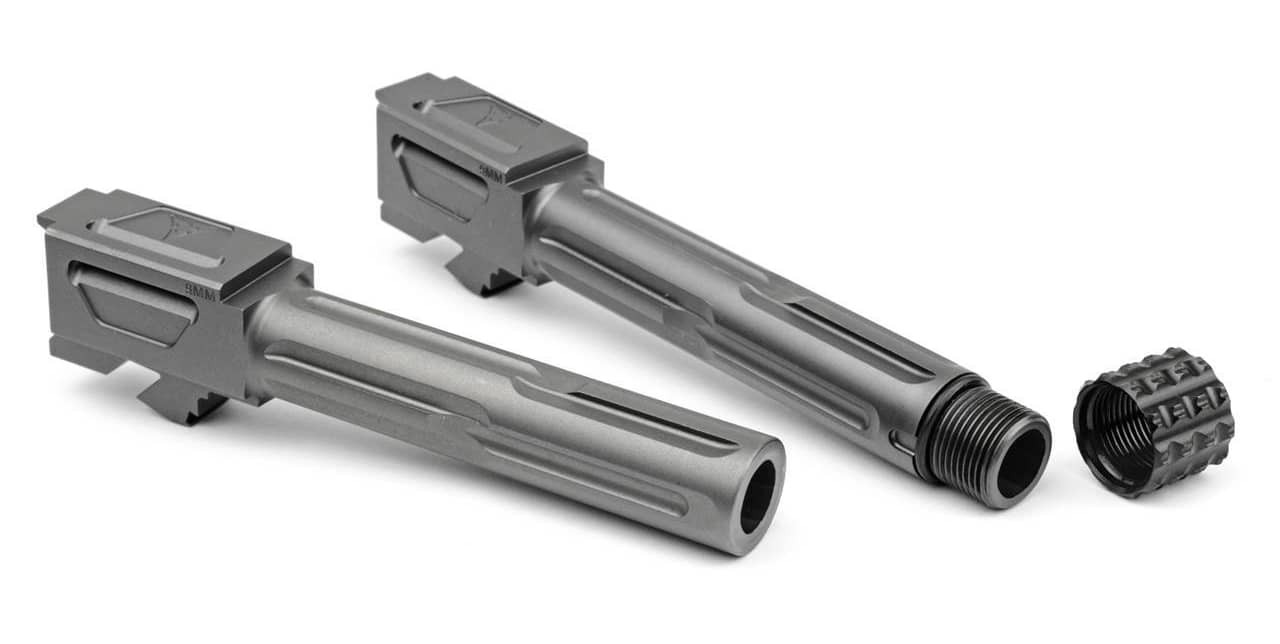 Browse our complete selection of Glock barrels to compare for yourself. While you're there, be sure to check out all the other Glock parts and accessories we have so you can customize every detail on your pistol.
Additional Glock Resources