If you're building a new AR-15, shopping for a new upper receiver or customizing your build, you can choose to upgrade your forward assist or decide whether to include one at all. If you haven't had much experience using yours, that's OK. Here's everything you need to know about the AR-15 forward assist mechanism to decide which you prefer.
THE PURPOSE OF A FORWARD ASSIST ON AN AR-15
The forward assist comes as a stock feature on most new AR-15s. These features consist of a button-like device called a "pawl," a plunger, a spring and a pin. Depressing the pawl pushes the plunger forward, where it engages with the teeth etched into the side of the bolt carrier group (BCG) and moves the unit forward.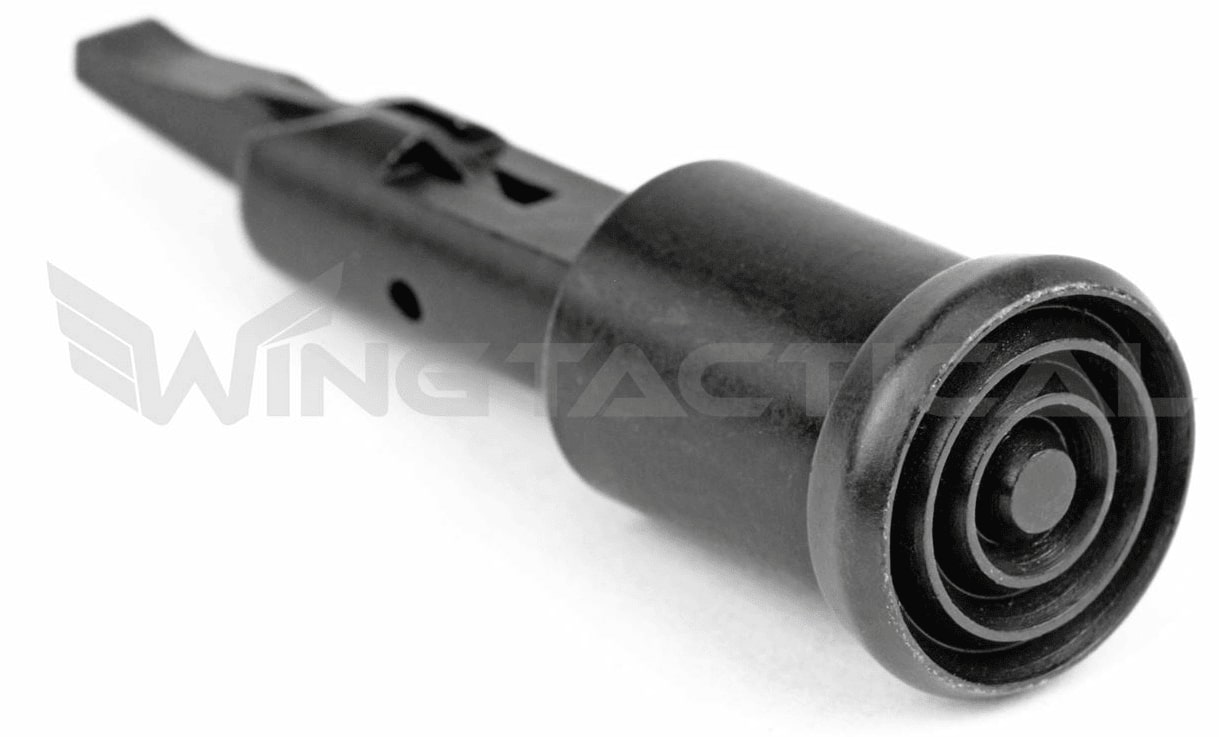 This process ensures the bolt is seated firmly into place after feeding and chambering a round. When the BCG reaches its desired position and closes, the spring activates to push the pawl back into a neutral position.
These devices date back to the original M16A1 — a rifle famous for jamming. The forward assist was included in the build thanks to a special request made by the Army after the designer, Eugene Stoner, rejected the idea. The Army made this request because the M16A1 had difficulties operating if the bolt ran dry or the rifle got dirty. With the forward assist, soldiers could manually push the bolt into battery to ensure the weapon fired when they pulled the trigger.
SHOULD I HAVE A FORWARD ASSIST ON MY AR-15?
Today, there is a lot of debate among shooters whether the forward assist remains necessary or is an outdated relic from the past. Like most things when it comes to firearms, it's going to come down to personal preference. Many options are available on the market. You can buy many complete rifles or upper receivers without a forward assist included. If you like the forward assist, there are multiple ways you can upgrade yours for better ergonomics, a new look and improved performance.
KEEPING THE AR-15 FORWARD ASSIST
When the bolt doesn't seat all the way after firing or inserting a new magazine, you can feel it. A quick tap on the forward assist finishes the job and puts you back in business. These features are especially useful if you get dust, sand or dirt in the weapon that can slow bolt operation. Forward assists also help if you're putting lots of rounds downrange and won't have a chance to clean or lubricate your rifle.
However, for safety reasons, it's always best to perform a visual check for obstructions before defaulting to the forward assist.
GOING WITHOUT A FORWARD ASSIST

Even without a forward assist, you can still clear jams and malfunctions on the fly. If you're having trouble seating the bolt and need a quick fix, rack your charging handle back to eject the round and chamber another. In most cases, immediate-action drills will get the same result as a forward assist. Since charging handles can be challenging to grab, you can upgrade to a tactical latch or ambidextrous charging handle for easier operation.
CUSTOMIZE YOUR AR-15 AT WING TACTICAL
At Wing Tactical, we have a massive selection of AR-15 parts for sale, including new AR-15 forward assists. We also have complete upper receivers available with or without these features. Message our team today for help selecting the right parts for your rifle. We're a company run by shooters, for shooters, and we can help you build your ideal AR-15.
Additional AR-15 Build Resources