Description
MPN: 100-154
Features:
Reduces trigger overall trigger travel by approximately 40%
Reduces trigger pull weight by up to 2 lbs.
Crisp trigger bread with smooth uptake and reset
Reduces trigger over-travel while shortens reset length
Center mounted pivoting safety maintains factory safety values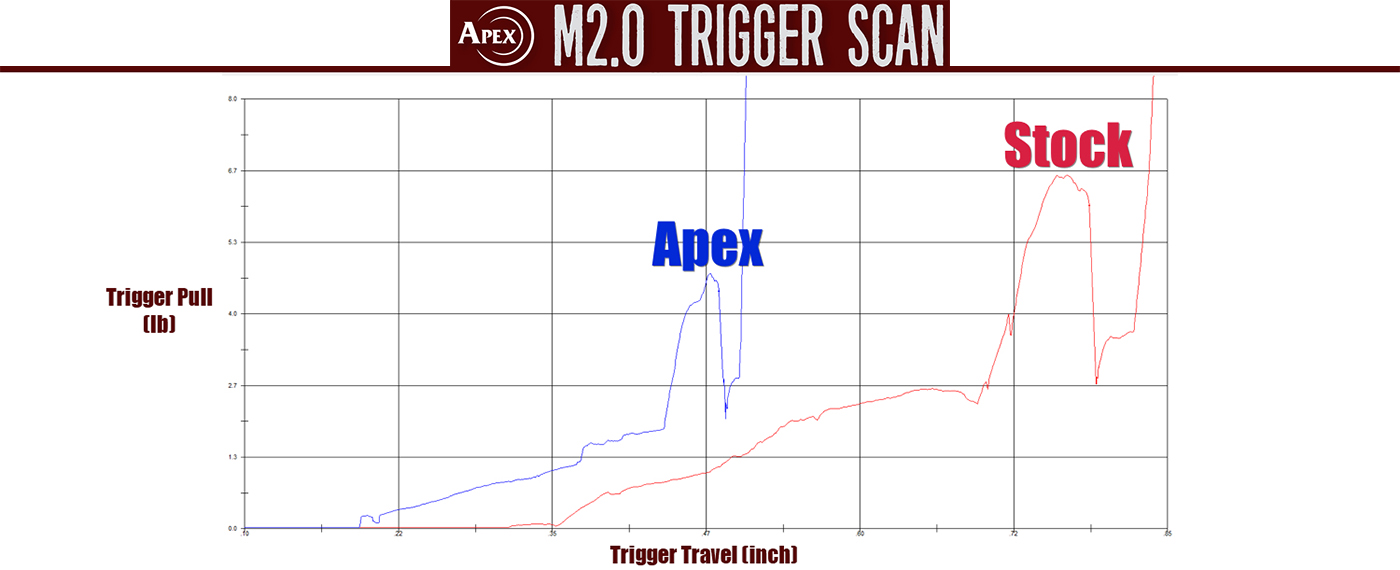 Specifications:
Compatibility:
Works with all Smith & Wesson M&P M2.0 pistols – 9mm, .40S&W and .45ACP models (Full size and compact)
Does NOT function in the M&P Shield
Includes:
1x Flat-Faced Forward Set Trigger
1x Forward Set Sear Actuator
1x 2-Dot Fully Machined Sear
1x Heavy Duty Sear Spring
1x Duty/Carry Sear Spring
1x Heavy Duty
1x Trigger Return Spring
1x Duty/Carry Trigger Return Spring
1x Ultimate Striker Block Kit (Striker Block, Spring and Talon Tactical Tool)
1x Slave pin (assists with installation of trigger return spring)
Details:
If you are looking for an easy replacement for the factory hinged trigger found on the standard M&P 2.0 pistols, this trigger kit may be just what you need. With high-quality manufacturing, it can help make your handgun more dependable and easier to use.
Drop-In M&P 2.0 Trigger Replacement Kit
The M&P M2.0 Apex trigger kit is a direct replacement for the hinged trigger of your Smith & Wesson M&P 2.0 pistol. The solid aluminum body features a center-mounted pivoting safety that meets the factory safety standards. If you are dealing with pre-travel or over-travel with your factory M&P 2.0 trigger, this trigger kit can help reduce it. Although it is small, the trigger is one of the most important parts of the firearm. If your trigger is faulty, the ability to determine when your shot will fire will be decreased, preventing you from being as accurate as you would like. All the components of this M&P 2.0 trigger kit are designed to give your M&P M2.0 pistol a smooth pull with consistent take up and decreased trigger reset. Over-travel will be lessened, making it simpler to fire rapid shots. This M&P M2.0 trigger kit is drop-in and does not require any gunsmithing to install.
Trigger Pull Weight Reduction
This complete kit is designed to reduce trigger pull by approximately two pounds. With a combination of Apex trigger springs and a high-quality sear, the operator of the handgun is able to set the trigger pull weight according to the required tension. This feature enables you to set the M&P 2.0 trigger pull weight for both duty use and competitive applications.