When you need to buy a gift for a friend or family member, you're in luck if they happen to own an AR-15 and enjoy gun use for hunting, target practice, competitions, home defense or any other application. At Wing Tactical, we have a number of components at different price points and for different parts of the rifle that will make your loved one's day and ensure you never run out of ideas for Christmas, birthdays or other special occasions.
Our goal at Wing Tactical is to give every gun owner an edge of their own by allowing them to customize their AR-15 rifles from top to bottom. As you search for the perfect gift, you can check out our muzzle devices, stocks and grips with perfect options for anything from career gun users like cops and military officials to recreational users. Ideal for families who want to keep a gun around for home protection, these parts optimize shooting for different styles and hand sizes.
Below, we have a listing of several products that make the perfect gifts for any occasion. For each component, we'll describe what it is and its benefits for any AR-15 owner so you know exactly how each product is used and why it matters, even if you don't own a gun yourself.
You can check out ambidextrous parts, accessories, gears, tools and more for the perfect present within your budget. If you want to give your loved one something new for their rifle and make their holiday season better, look no further — browse our inventory for endless options.
See the best AR-15 Gift Ideas Under $20 >>

See the best AR-15 Gift Ideas Under $50 >>

Best AR-15 Gifts by Category:
Muzzle Devices

Kaw Valley Precision Linear Comp (5.56/.223)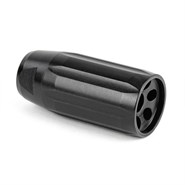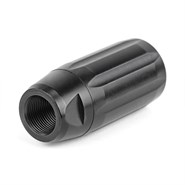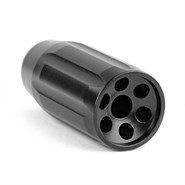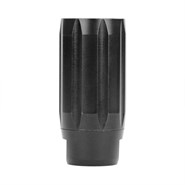 Price:

$39.95

This steel muzzle device weighs less than 3 ounces and collects and redirects muzzle gases away from the shooter by pushing excessive noise and concussion downrange. Therefore, if you're into CQB or indoor events the KVP Linear Comp will be a blessing to everyone's hearing.

For a tool that helps noise and concussion reduction, there's nothing better. In a CQB operation, the last thing an operator wants to worry about is concussion to his teammate. Anybody who shoots with a partner or has bystanders who might mind the sound coming from their target practice will benefit from a low-concussion comp that keeps the user quieter and on-target. It even gives the gun a more rugged look
VG6 Precision EPSILON 556 Muzzle Brake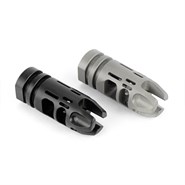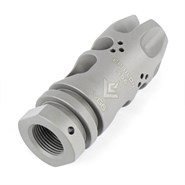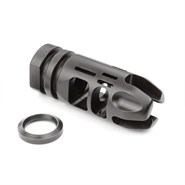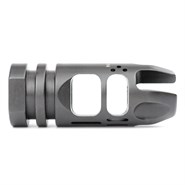 Price:

$67.99

When shopping for a muzzle device, AR-15 owners are always confronted with choosing the type of muzzle device that best suits their needs. Flash Hiders cut down on the muzzle flash, Brakes help to cut down on recoil and the compensators help to fight the barrel rising during shots. The VG6 EPSILON is a hybrid muzzle device, which means it can reduces recoil, muzzle rise, along with the benefits of a flash hider! The VG6 EPSILON gives shooters the best of brakes, flash hiders, and compensators.

For AR-15 owners the VG6 Precision EPSILON 556 muzzle brake is a great gift idea that gives them improve shooting accuracy and performance while adding a well engineered and high performance look and feel to any AR-15!
Odin Works ATLAS 5 Compensator (5.56 / .223)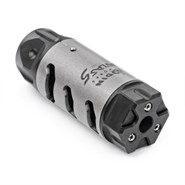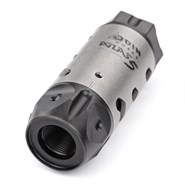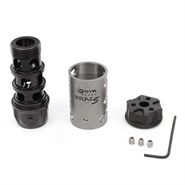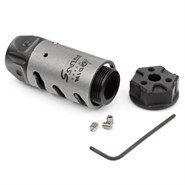 Price:

$94.05

Made of stainless steel with a titanium sleeve, this 4-ounce device manages recoil, reduces muzzle rise and allow users to customize the gas port angles. It helps shooter to achieve faster follow-up shoots with a 5.56/.223 rifle. It is a modular three-piece-design muzzle device. It can quickly and easily attach to the barrel with out the need for crush washers.

This piece is perfect for professional shooters or someone who wants to have control what direction does the muzzle move after each shot.


Stocks
LUTH-AR Modular Buttstock Assembly (MBA)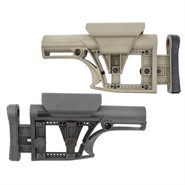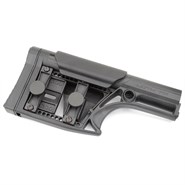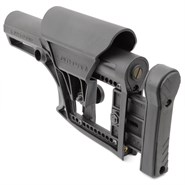 Price:

$131.55

The LUTH-AR modular buttstock gives shooters and adjustable and improved performance in a little weight AR-15 stock. Made from glass-filled nylon this stock weighs only 1.26 pounds adding minimal additional weight to the gun, while providing extreme durability. The LUTH-AR modular stock allows operators to adjust the stocks' pull length and chek weld height. This gives each operator their own perfect custom-like stock.

This is stock is a great gift idea for experienced AR-15 operators looking to take their AR-15 to the next level. The fully ambidextrous stock makes it perfect match, 1-size fits all kind of gift, that is perfect for any size and skill shooter!
Misson First Tactical BattLink Minimalist Stock (Mil-Spec)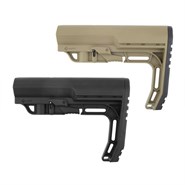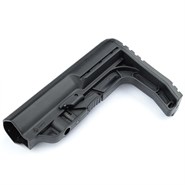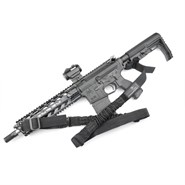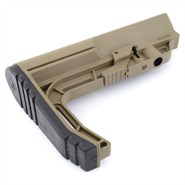 Price:

$49.99

The minimalist category of stocks is becoming very popular for AR-15 owners of all skill level. One of the best minimalist stocks available on the market is the Mission First Tactical BattleLink Minimalist stock. This stock features a thin and distinctive silhouette that cuts down on unnecessary materials, giving operators great movability.

The BattleLink Minimalist stock is made from a strong and durable Polymer body with a rubber butt pad. The thin but protective rubber pad is ridge and angled, giving operators quick shouldering ability. At only 6 oz this stock provides operators with the idea support and shooting they are looking for in a stock in a little weight package.
Mapul ACS Adaptable Carbine Stock (Mil-Spec)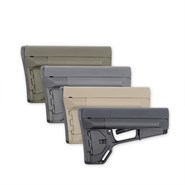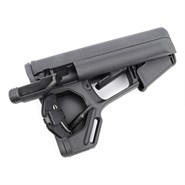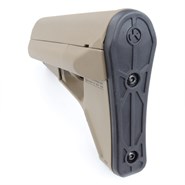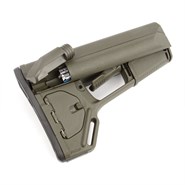 Price:

$89.95

With two water-resistant side tubes and a storage compartments for batteries or small parts, a rubber butt-pad with a wide traction area, sloping cheek rest, and the option for multiple-sling attachment, this piece is perfect for someone who likes to keep options open. It's made of temperature- and impact-resistant polymer.

Designed with soldiers in mind, this modular stock is preferred in practical battlefield experiences for field applications.


Pistol Grips

CAA 6-Piece Interchangeable AR-15 Grip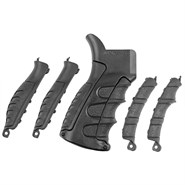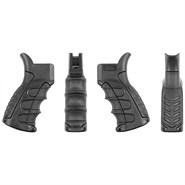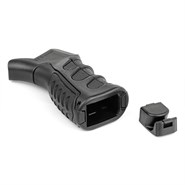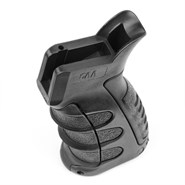 Price:

$22.00

This piece has changeable finger grooves and a palm swell for increased, powerful grip. It's made of polymer and weighs 4.09 ounces. Easy installation eliminates the need for a gunsmith.

The main benefit of this grip is its interchangeable pieces that allow for optimal customization with any grip preferences. With three back straps and three front straps to choose from with different palm swells and groove levels, it gives any shooter maximum gun control. It even has a storage compartment.
Daniel Defense Enhanced AR Pistol Grip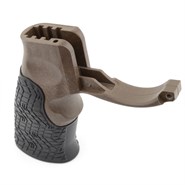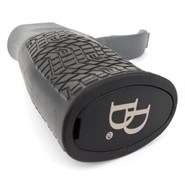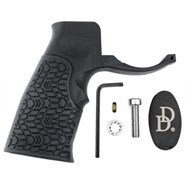 Price:

$28.00

With a weight of only 0.2 pounds, this pistol grip has an improved, classic 1911 angle for a natural hand position and uses an oversized trigger guard to cover the grip-to-receiver gap. It has a rubber overmolding that enhances grip even in rain.

The oversized trigger guard on this piece makes it perfect for someone with large hands or who uses gloves while operating their AR-15. The fact that it offers superior control and comes in black, tornado grey and Mil-Spec+ brown just makes it an even better gift idea for almost any user.
ERGO Tactical Deluxe Grip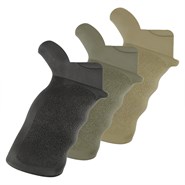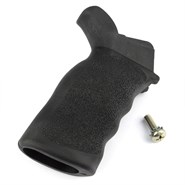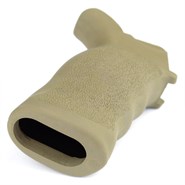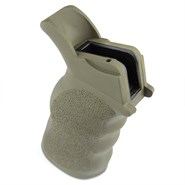 Price:

$32.99

Overmolded with sure-grip and heavy texturing, this component fits AR-15 firearms in .223 and .308. It weighs 2.7 ounces and has an ambidextrous palm swell.

This piece is perfect for medium and large hands for the best ergonomics and accuracy, and its pebbled texture means a shooter can maintain their hold even with heavy recoil and target jumping. It comes in black, flat dark earth and OD green, and it's a great choice for any type of gun user.


Ambidextrous Parts

Strike Industries Latchless Ambidextrous Charging Handle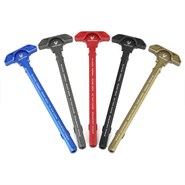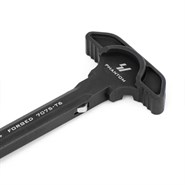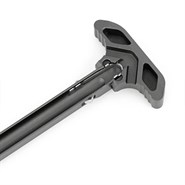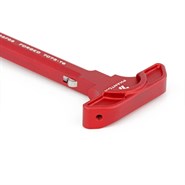 Price:

$32.95

This charging handle has high-efficiency gas vents, a simple, sleek, snag-free design and a compatibility with ISO tabs. It's made of lightweight, durable 7075 T-6 aluminum.

This component does more than just operate from either side with its ambidextrous architecture. It has an internal latching mechanism, which functions intuitively and allows longer service life by spreading any wear and tear over a larger area. It's designed for the Mil-Spec AR-15 platform and provides mounting space for accessories, improving gun ownership for anyone.
Radian Raptor AR-15 Ambidextrous Charging Handle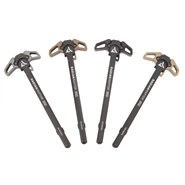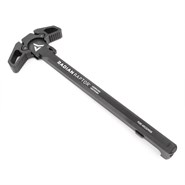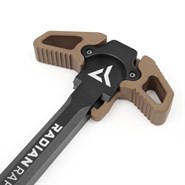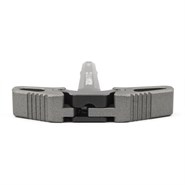 Price:

$75.95

Tested at over one million cycles without failure, this U.S.A.-made piece has an extended latch for positive engagement. It has an aircraft-grade 7075 aluminum makeup with a Mil-Spec type III hard coat anodized finish.

Perfect for the toughest missions, this gift is great for your military or police officer friend or family member who might need to switch positions or shoot around obstacles quickly and operate the gun with both hands. It comes in black, radian brown, flat dark earth and tungsten grey.
Armaspec ST45-Degree Short Throw Ambidextrous Safety Selector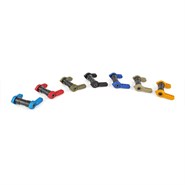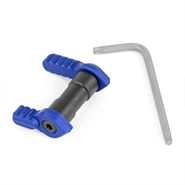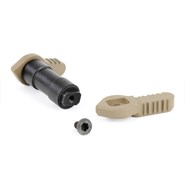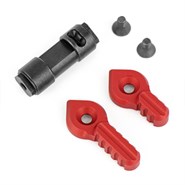 Price:

$38.00

With a 45-degree design for faster target engagement and a torx-key inclusion, this aluminum and steel, U.S.A.-made component weighs 0.53 ounces. Its drop-in style does not require a professional for installation.

This piece is popular because its levers are easy to reach and allow for smooth movement so that a user can easily and cleanly lock the gun and feel confident about their safety status. It operates from either side of the receiver, so anyone using the gun in any circumstance can quickly make necessary adjustments. It comes in black, blue, dark blue, flat dark earth, OD green, gold and red to enhance the look of any weapon.
Forward Controls Design AR-15 Ambidextrous Magazine Release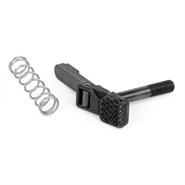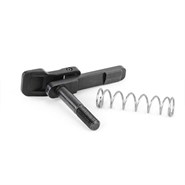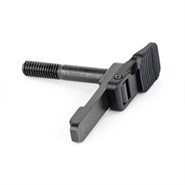 Price:

$66.50

The roll pin in this component has an impressive shear strength of 800 pounds and the piece comes with a 10.9 pound-rated magazine catch spring. It has an enlarged paddle surface area and works for true left-handed use.

For quick, natural magazine release and a stronger catch spring for added security, expect your favorite gun enthusiast to be ecstatic about this present. It has enhanced traction for easy use, making it the perfect piece for anyone frequently in high-stress situations that require speed for success.


Accessories
Aero Precision Low-Profile Flip-Up Iron Sight Set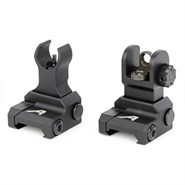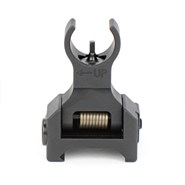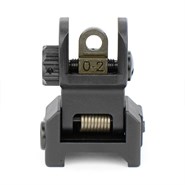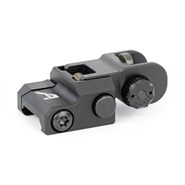 Price:

$111.99

Like with so many parts we invest in for our AR-15, durability is a key trait we look for. Know our parts and our gun our going to last and be protected is important. Many of our parts on the gun and withstand the intense use we out our guns through, our sights and optics however are not one of them. To many times it takes just one fall, one little bump and out optics are out of wack.

The features on this flip-up sight set are HK-style hooded protection front sight, dual rear apertures, low-profile spring loaded push button design. It is made from 7075 Aluminum and weighs 3.5 ounces.

The Aero Flip-up Sights are spring loaded for quick deployment with zero hesitation. When collapsed they keep a low profile, allowing you to ignore them until they're needed.
Tactical Link Convertible Quick Detach Bungee Sling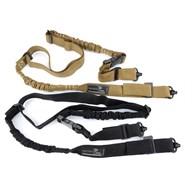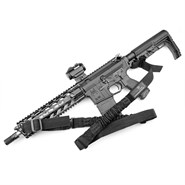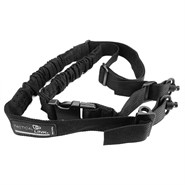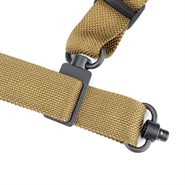 Price:

$94.95

Convertible from a single-point to a two-point sling, this accessory is lightweight and ambidextrous with two heavy-duty swivel connectors. It's made from nylon webbing with interwoven elastic cords.

Anybody who needs to keep their gun close during fast-roping, jumping, running or other movement will find this sling ideal. It fits chest sizes 44 inches and larger best.
Blitzkrieg Components Chevron AR-15 Front Sight Post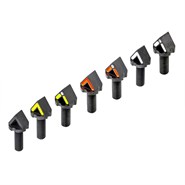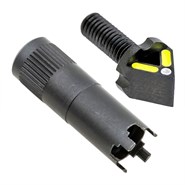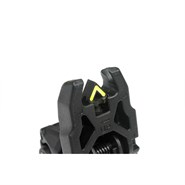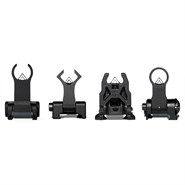 Price:

$22.75

Iron sights get a bad rap, too many shooters feel like they can't shoot iron well. A lot of guys need work on technique, but more of us are out there who want something more precise than an industry standard front sight.

Blitzkrieg Components line of Chevron AR-15 Front Sight Posts is a line of patented sight posts designed to give shooters near instant target acquisition with a sight picture that is second to none and a sharp aiming point that leaves no doubt as to where that perfect point lies.


Gear and Tools
Strike Industries All-In-One Tool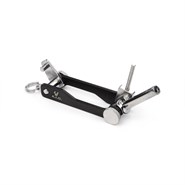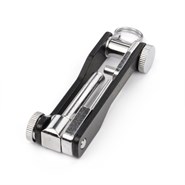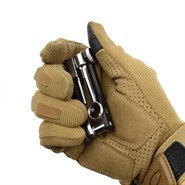 Price:

$22.95

Every gun owner at some point in time has to do a little work on their gun, whether it a maintenance, cleaning, adjustments, or adding new features. When it comes time to do this it is important to have the right tools. The All-In-One tool from Strike Industries provides gun owners with the basic tool necessities they may have. Included in it, front sight removal tool, pin punch tool, and a base plate removal tool.
SLR Rifleworks AR Gas Block Dimple Jig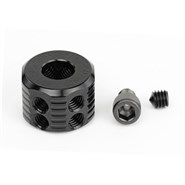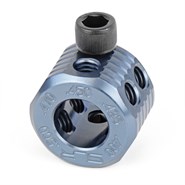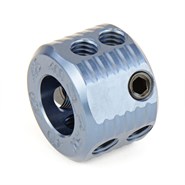 Price:

$28.49

There are two ways to secure a gas block on the barrel: pining the gas block to the barrel or dimpling the barrel. Dimpling the barrel is by far the easy way to make sure the gas block stay on the barrel. Unfortunately, not every manufacturer pre-dimples every barrel and we all know you're not installing a set screw mount without those dimples.

The SLR Rifleworks AR Gas Block Dimple Jig is an easy to use gas block jig that will make short work of readying your barrel for the gas block of your choice.
Spike's Tactical Heavy Duty Castle Nut Wrench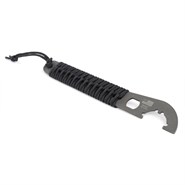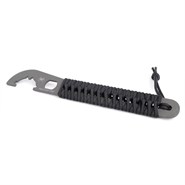 Price:

$28.55

Important for building an AR-15, this heavy duty castle nut wrench is a must have for any AR-15 builder. It's durable, lightweight and has Paracord grip for comfortable gripping.

Anybody who wants to build an AR-15 right, which is everybody, would love this gift.

We offer a 30-day, hassle-free return and next-day shipping on all orders. Whether you need to buy a gift quick because an upcoming event slipped your mind, or you accidentally misjudged what component your favorite gun enthusiast would want, you won't have to stress. Shop our site and find the perfect gift.


Best AR-15 Gift Ideas Under $20
If you know someone in your life with an AR-15 who likes to customize their weapon and make changes and parts additions, you just found yourself an easy way to shop for your loved one year after year without fail.
For gift ideas under $20, any one of the following gun components would be an ideal choice for gun users in tactical situations like law enforcement, military operations or home defense. Those who enjoy recreational activities like hunting, competitive shooting or target practice will love these gifts too.
It's our mission to provide exceptional customer service to everyone who visits our website, no matter their price expectancies. We promise we would never sell a product we wouldn't use ourselves, and we don't take that guarantee lightly. You'll find quality merchandise and high value no matter how much you spend on our website, and you'll end up with a component delivered directly to your front door that satisfies the gift requirements of Christmas, birthdays and other occasions for any gun owner.
When you choose Wing Tactical for your AR-15 gift components, you'll be able to select parts with countless customizable options like grips, charging handles, compensators, trigger guards, magazines and more. We only sell new products, and if you need a gift fast you'll love the next-day shipping we provide for every order.
We offer a full refund if products are returned within 30 days of receipt, so you won't have to stress that you're making a bad gift purchase. Browse our best AR-15 gift ideas under $20 for the perfect present for any occasion.
ERGO The Original AR-15 Grip (Suregrip)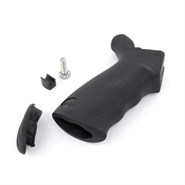 Price:

$19.95

For a grip that allows superior usability on any AR-15, choose the ERGO. It fits .223 and .308 AR-15 rifles and has ergonomically-correct finger grooves for the best possible shooting experience. Its integrated rear-upper extension supports the human hand web. The impact-absorbing rubber enhances the shooting experience significantly and does not break down from oils and solvents. The component looks smooth, but it actually lends a solid hold for confident handling in any shooting situation.
Battle Arms Development Enhanced Modular Magazine Release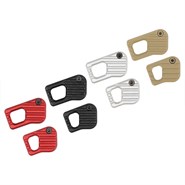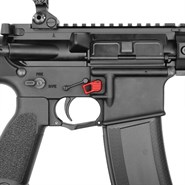 Price:

$19.95

One of the most common AR-15 modifications AR-15 owners make is adding extended and custom magazine releases. One of the top rated magazine releases on the market and a great gift for any AR-15 owner is the Battle Enhanced Modular Magazine release. The release, made of durable aluminum, comes in different colors and includes interchangeable finger pads. This is a great AR-15 gift for under $20!
Magpul MOE Vertical Grip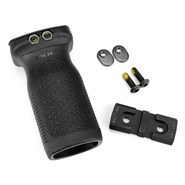 Price:

$19.95

See Product Details

Made of polymer, this component works with MOE handguards. It has a Magpul grip pattern and an ergonomic design to allow for a classic vertical grip or the "thumb break method." Mounting hardware is included. You can expect high quality from this U.S.A.-manufactured piece, even at its low price. It doesn't add bulk or weight to the rifle even though it stands up in the harshest conditions. This piece comfortably fills any hand and enhances grip security during movement. You can even choose the color: black, flat dark earth, OD green or stealth grey.
Strike Industries WarHog Comp (5.56/.223)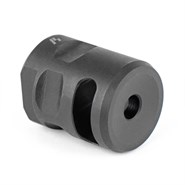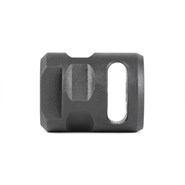 Price:

$18.95

With a compact, single-chamber design and high-efficiency baffle structure for the best performance, this compensator was CNC-machined from high-strength steel for precision. We include a crush washer. It has motion control even with a single chamber, which means it doesn't draw attention to itself to get the job done perfectly. The WarHog V1 offers straight-line recoil control and V2 has upward gas expulsion to control muzzle rise so the shooter can re-engage faster. Either one is an ideal, low-cost gift for any AR-15 owner.
Mission First Tactical AR-15 10-Round Polymer Magazine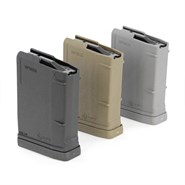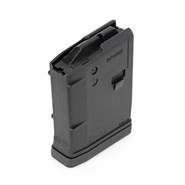 Price:

$12.99

Made from durable polymer, this 10-round magazine has a long-life stainless steel spring, four-way anti-tilt follower for reliable feeding, enlarged bolt catch and drain holes for a quick solution in wet situations. The new and improved features make this magazine ideal for tactical operation when field-readiness could mean the difference between life and death. Ammo release is easy, and the floor plate of this piece has a dot matrix for easy marking. Overall, it improves speed and reliability in tense circumstances.
Strike Industries Cobra Tactical Fore Grip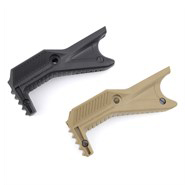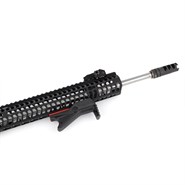 Price:

$20.00

Strike Industries doesn't ignore possible improvements, even on their smallest parts. With aircraft-grade aluminum, this fore grip is lightweight and allows for magazine-reload assist that means faster, cleaner reloads. It functions as a safe trigger-finger index rest that offers anti-fatigue usability, guidance for reloading, easy access and comfort. Whether your loved one needs to be ready for competitive shooting or tactical situations, they will be able to fire quickly without reorienting. The confidence that comes with rifle speed and precision is well worth $20.
Spike's Tactical Ejection Port Door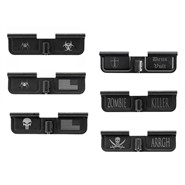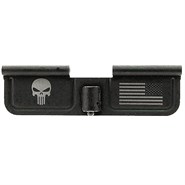 Price:

$8.95

Constructed from stamped steel, this Mil-Spec ejection port door has a heavy phosphate coating and a variety of laser-engraved images for a sleek design sure to impress anyone at the shooting range. Gases, fouling from inside the rifle and external elements don't affect this piece because of its superior material. The design doesn't wear off over time, so whether you want this gift to have a pirate, battle flag, spider, bio-hazard symbol, Crusader edition, the Punisher or slogans like "zombie killer," it'll be a permanent personal touch.
Magpul MOE AR-15 Polymer Grip

Price:

$14.95

This grip is a drop-in replacement for the standard grip and has a storage compartment for extra utility. It has aggressive Magpul grip texture with an ergonomic design so that any user can enjoy enhanced weapon control. This U.S.A.-made piece has a beavertail to keep the lower receiver edges from rubbing your thumb's webbing during operation. It has convex curves that work well with the human hand, so whether your gift recipient is just starting out with their AR-15 or they've been shooting for years, this is ideal. All that's left is the color choice.
Strike Industries Fang Billet Aluminum Trigger Guard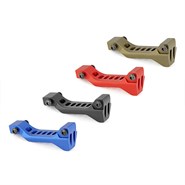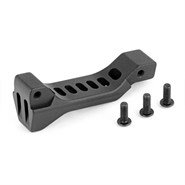 Price:

$16.95

Included with this purchase for less than $20 is the trigger guard and three M3 TORX screws. It offers magazine-reload assist for clean, quick reloads. Its aircraft-grade aluminum ensures its durability even at a lightweight 0.4 ounces. It may seem like a small piece, but it makes all the difference to speed and accuracy for any shooter in any application. This ergonomic trigger-finger index point allows a user to rest their finger so they aren't fatigued when it comes time for target-acquisition and rifle operation. It operates superbly even in the toughest environments.
Mission First Tactical React Short Grip (RSG)

Price:

$19.99

This short grip has a low profile, but doesn't lose any durability or functionality. It has a water-tight, plugged storage compartment, a battery sled with rattle diminishment through a quick-access tab and a flat, non-slip bottom surface that aids in firing positions. This grip has pulled our customers through some of the most difficult tactical situations in the world, and it works for civilian applications just as well. The grip offers a firm hold and proper shoulder contact. You can choose from three colors once you've decided on this component.

When it comes to choosing a gift for your favorite AR-15 enthusiast, you can't go wrong even if your budget is $20. You'll find AR-15 components from leading manufacturers in our online inventory — affordability without sacrificing any of the value. Shop our inventory today and give your favorite gun owner an edge!


Best AR-15 Gift Ideas Under $50
If you're looking for the perfect gift for an AR-15 owner in your life, you can find it for under $50 when you choose Wing Tactical — even if your loved one is picky. We sell a variety of stocks, charging handles, grips, handguards, gloves, toolkits and sights for under $50 so you can get the present you want for any occasion.
Whether it's coming time for Christmas, a birthday, an anniversary or some other special occasion, you'll find a solution when you browse our online stock filled with components from leading manufacturers on the market.
At Wing Tactical, we value our customer interactions and strive to offer impressive customer service. We want you to come back to us time and time again to choose products that give you or your favorite gun enthusiast an edge, so we provide quality merchandise, legitimate value and, to top it all off, next-day shipping on every order. We don't sell anything used and every product is eligible for a full refund if you return it within 30 days of receipt, meaning you won't have to worry if your gift doesn't go over like you hoped it would.
When you think of the gun enthusiast you're shopping for, consider their unique application. They might be in the military or law enforcement, which would mean the components they use have life-or-death implications and need to be high-quality. You might also know someone who keeps the rifle for home defense just in case. Some shooters tend to use their guns for recreational purposes like competitions or gun-range target practice. No matter which of these applies in your situation, you'll be able to find something in our inventory perfect for your needs.
Magpul CTR Compact/Type Restricted Stock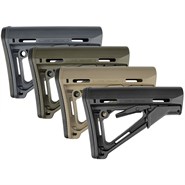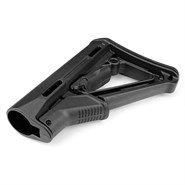 Price:

$52.95

This highly functional polymer butt stock fits any Mil-Spec dimension buffer tube and eliminates snagging on clothing and gear through its streamlined profile. It allows maximum cheek weld with an angled top edge, and the release latch protects against dangerous unintentional gun operation. The user will find improved accuracy at any range due to reduced wobble, which makes it the best available stock for any owner. The chrome-silicon locking spring allows durable locking and you can even choose from black, flat dark earth, OD green and stealth grey.
Strike Industries AR-15 Charging Handle With Extended Latch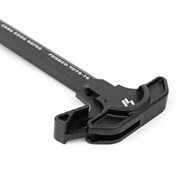 Price:

$31.95

As a replacement for the standard Mil-Spec charging handle, this product stomps the competition. It can withstand any circumstance with its durable 7075 T-6 aluminum. Even during stressful situations, a user can quickly find this extended latch and grasp its highly-polished and ergonomic surface for smooth, clean, quick charges. The material protects the receiver from premature wear. Available in black, flat dark earth, blue and red, this component is compatible with any standard AR-15 uppers, so you won't have to dig too much to find out exact rifle information.
Magpul AFG2 Angled Fore Grip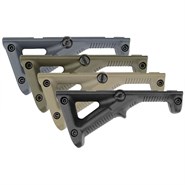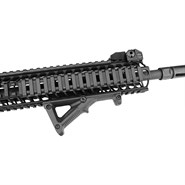 Price:

$30.95

Made of a polymer three-piece design with an interchangeable finger shelf, this grip comes with its mounting hardware included. It's an affordable AR-15 accessory that most users love for its ability to fit a variety of railed handguards. The hand stops at both ends and serrations help your hold, and the component's angle reduces fatigue and improves handling through its grip in line with human physiology. It comes in several colors and mounts on any long gun with a bottom-railed 1913 Picatinny rail.
Magpul MIAD Grip Kit Gen 1.1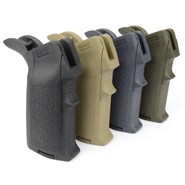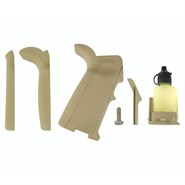 Price:

$31.50

This polymer pistol grip has changeable finger grooves and back straps that allow multiple users to easily pick up the gun and grip it without any trouble by choosing from three back straps and two front straps with either finger grooves, partial grooves or a flat surface. By reducing fatigue and increasing user control, the textured rubber will stay still even if the operator switches from gloved to non-gloved operation, since they can switch the grip to match their current state. Your loved one can even store small items in an inside compartment.
AB Arms Pro Handguard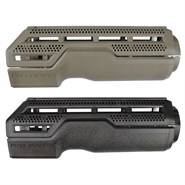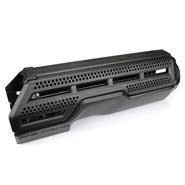 Price: $26.99
As an attachment for the front end of a carbine-length AR-15, this component provides a gripping point and so much more. A user can attach a Mil-Spec rail section to the slots to mount accessories, which makes this piece completely modular. Heat won't build up in the handguard because of strategic ventilation holes, and it will stay sturdily in its place thanks to six locking pins. It's made from heat-resistant nylon with reinforcing fibers so it can take on high barrel heat and rough operation. Check out several colors for perfect gift customization.
Strike Industries LINK Curved Fore Grip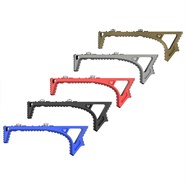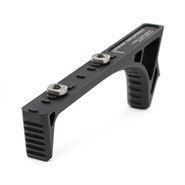 Price:

$35.95

Composed of lightweight, highly-durable 6061 aluminum, this component mounts directly to KeyMod and M-LOK systems to offer active shooters in the field an array of ergonomic, functional grip options. It has a ridged face so the operator can brace their hand properly, and its attachments keep it from shifting, making it reliable in the most high-stress field scenarios. The grip rear has a curved handle that many use as a hand-stop. It offers barricade stop functionality and adds only a tiny amount of overall weight to the gun. Available in black, blue, grey and red.
Aero Precision Mil-Spec AR-15 Upper Receiver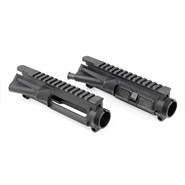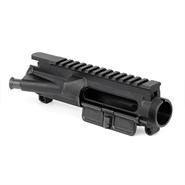 Price: $63.99
Especially for someone looking to start their AR-15 collection or add to it and are looking to build their own AR-15, the Aero Precision Mil-Spec AR-15 Upper Receiver is a low-cost, flawless and durable upper receiver. This upper receiver, made of a precision cut and forged aluminum, is a perfect start for any AR-15 enthusiasts eager to build their own custom AR-15.
KNS Precision .154 Non-rotating Trigger & Hammer Pins GEN ST (Spike's Tactical)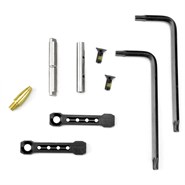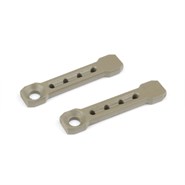 Price: $32.95
Anyone who has shoot an a semi-automatic rapidly can attest that the hammer and trigger can move out of place from the force of recoil. The perfect solution to this problem and the perfect AR-15 gift for under $50 is the Non-rotating Trigger & Hammer Pins. This KNS Precision parts kit can protect and keep secure any AR-15 trigger and hammer. This helps to keep the functionality of the AR-15 working at its best and isn't that really the best gift you can give!
Magpul Back Up Rear Sight (MBUS)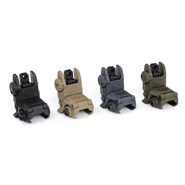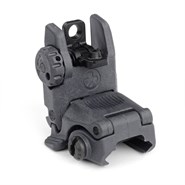 Price: $46.95
These lightweight polymer backup sights have maximum durability and impact resistance. They fold down when the gun's operator doesn't need them and they stay out of the way until the top of the spring-loaded site is pressed to make it quickly jump back into position. It is easily adjusted and has three different apertures that allow for mid- to long-range accuracy and sight alignment for CQB. It comes in different colors and was designed and manufactured in the U.S.A. Its quality means a user can choose it as a backup optic or primary sight set.
ERGO Tactical Deluxe Grip With Palm Shelf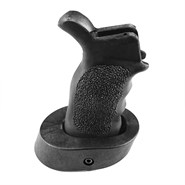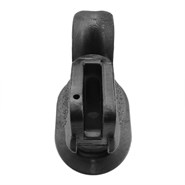 Price: $48.40
With its heavier, textured design, this grip has an ambidextrous, adjustable palm shelf that increases user stability and control of the weapon, which enhances accuracy. Long-distance shooting immediately improves when a user opens a gift box with this grip inside. Overmolded rubber keeps the shooter's hand in place during operation and the palm swell in the grip fills the user's hand, allowing for aiming precision. A large beavertail offers a contact point for a user's thumb webbing so they feel comfortable between shots and don't suffer position fatigue.
No matter what product you think might be the best for the rifle owner in your life, you'll find the highest quality in the products Wing Tactical sells. Shop our inventory online now and find the perfect gift under $50.